This is my "new" M16a1 that you read about in another thread.
Just got it yesterday.
This post is pic heavy.
Box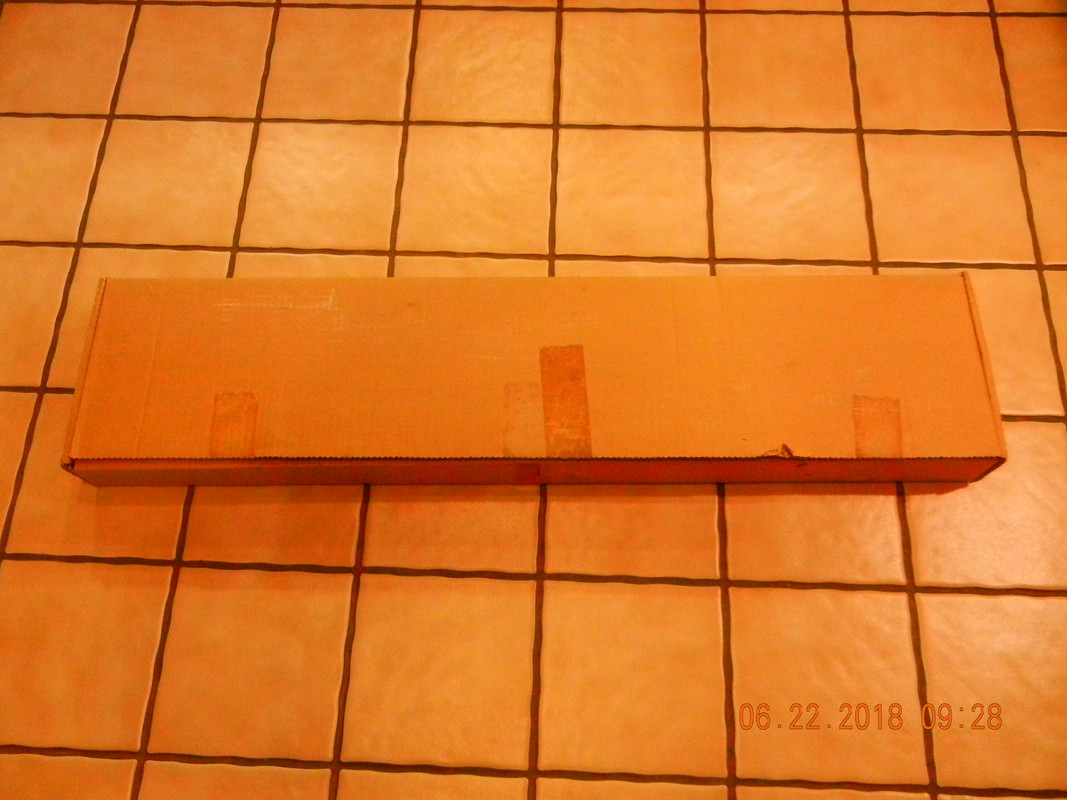 Hand written ser# on end. I am told this is the way all M16s are labelled.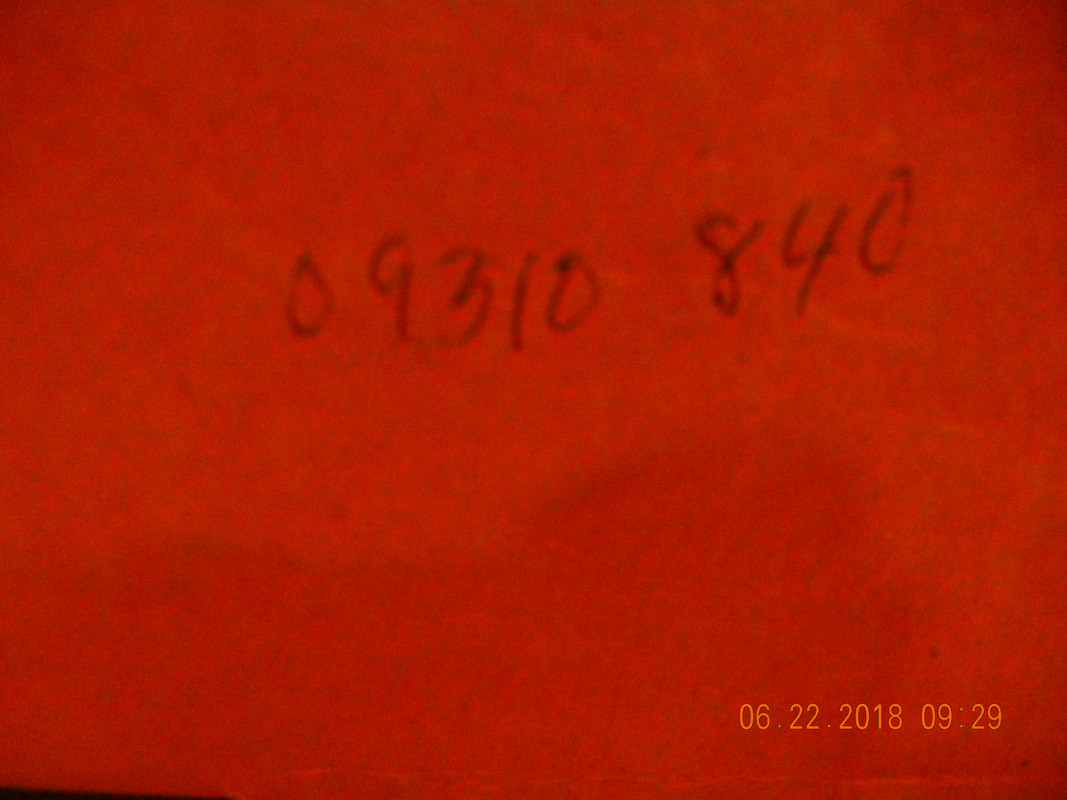 cleaning kit etc.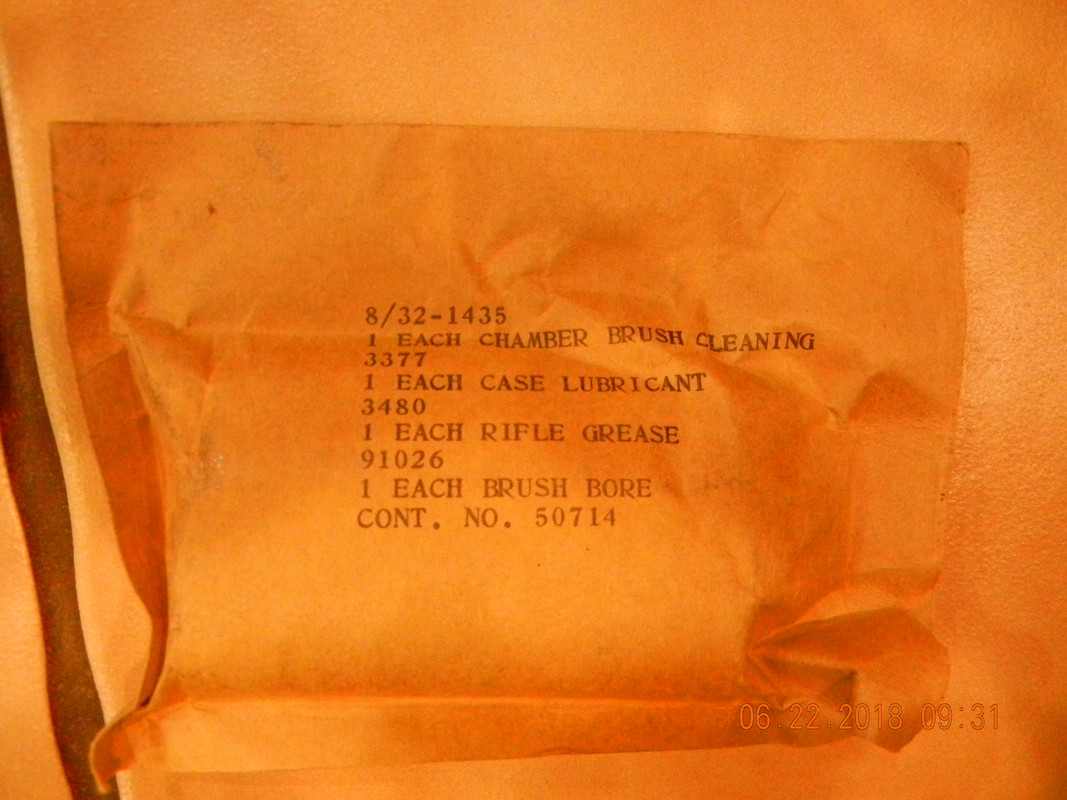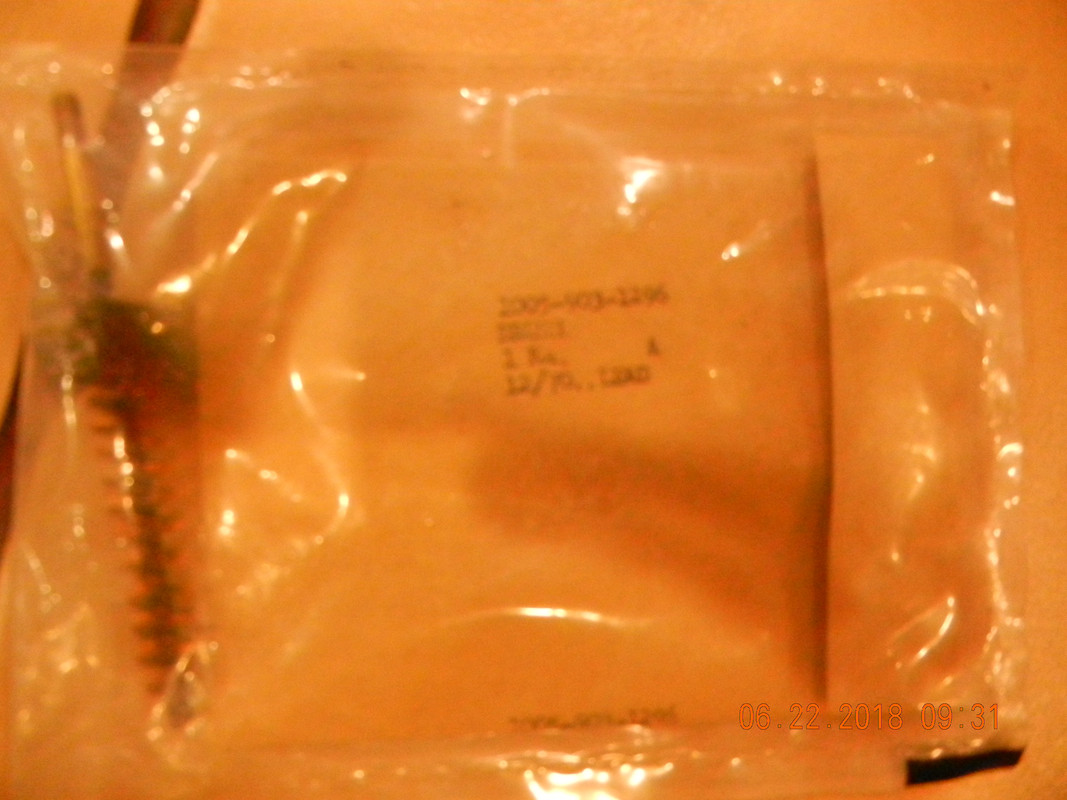 sling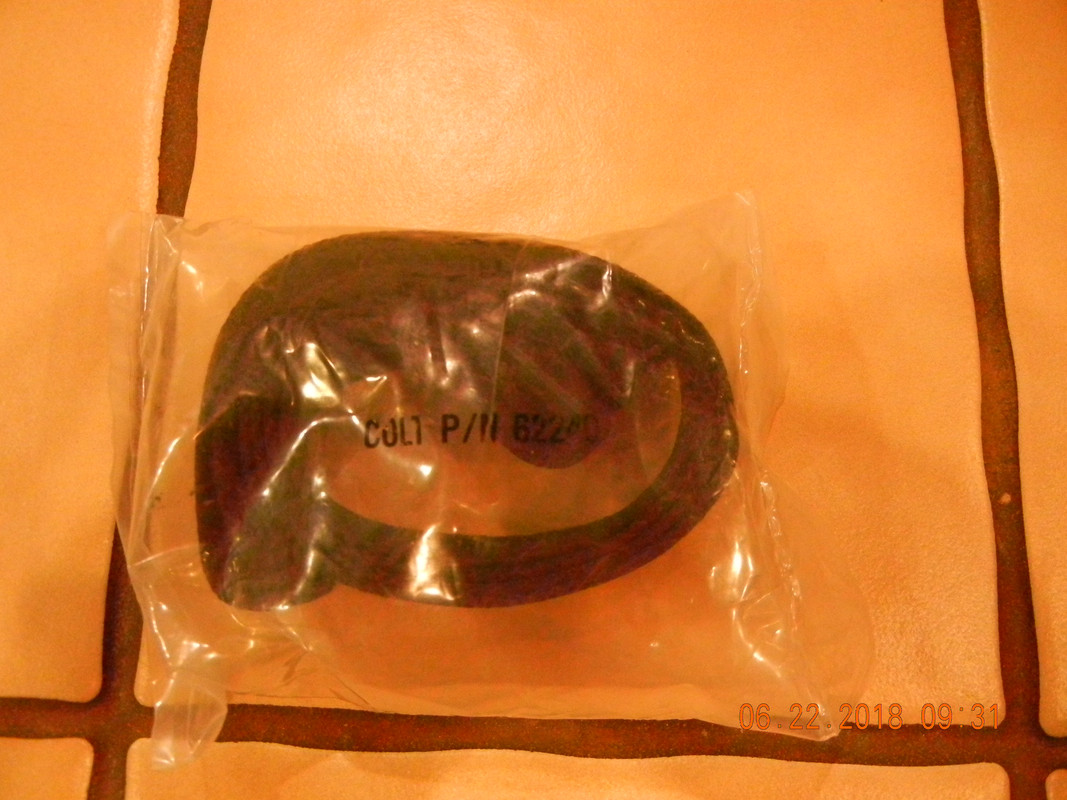 2 20 round magazines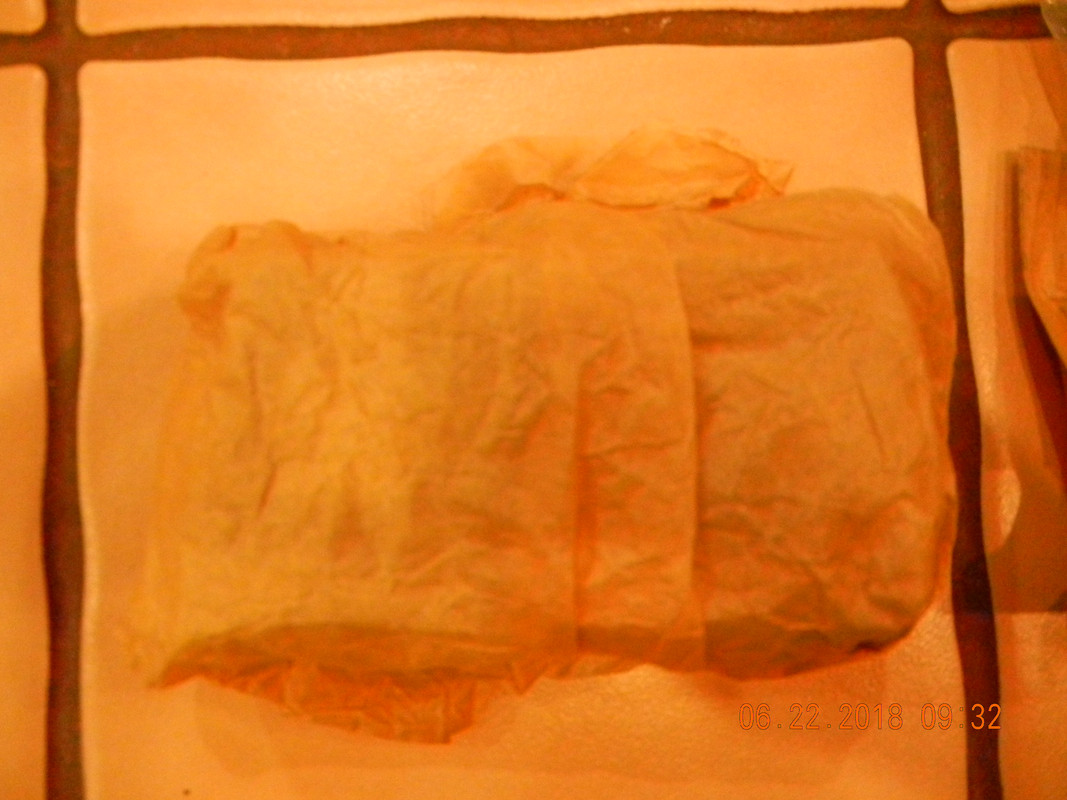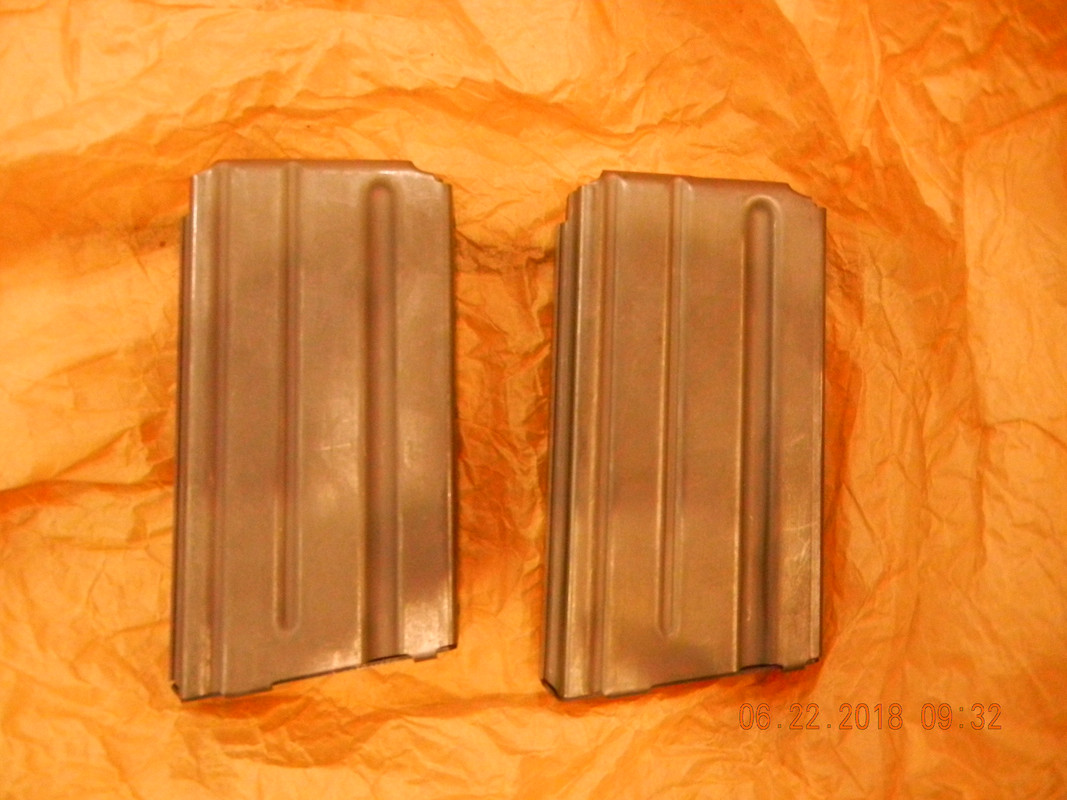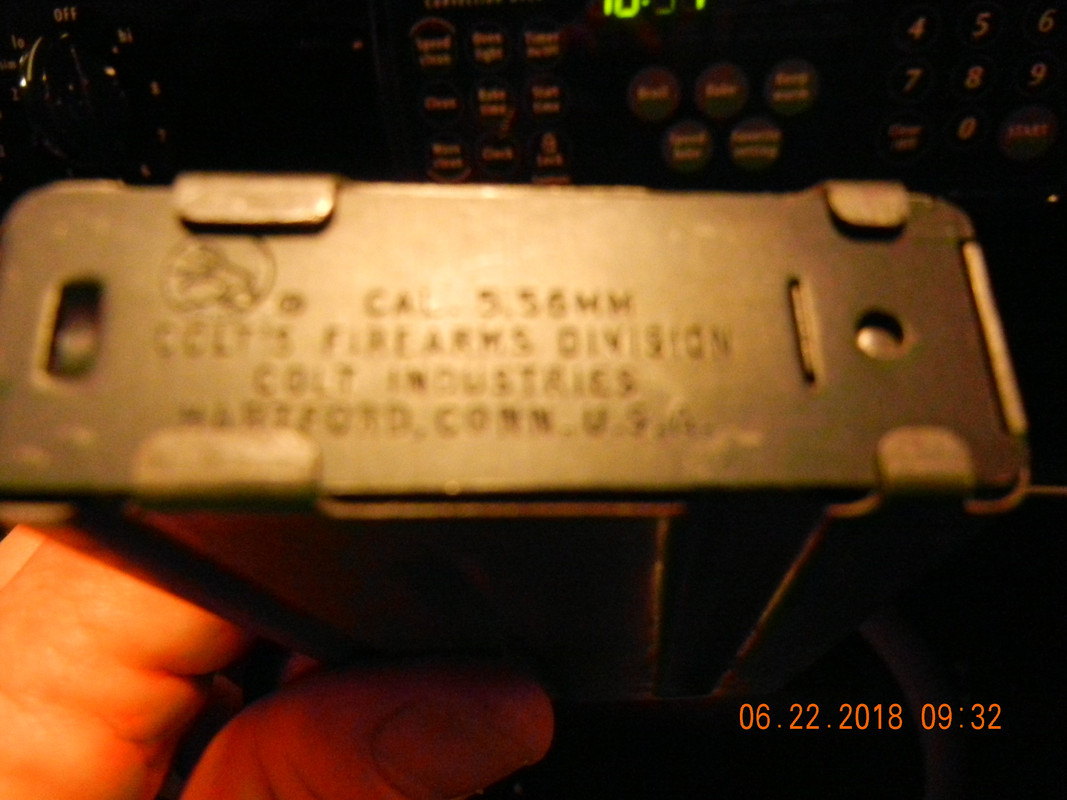 More of the box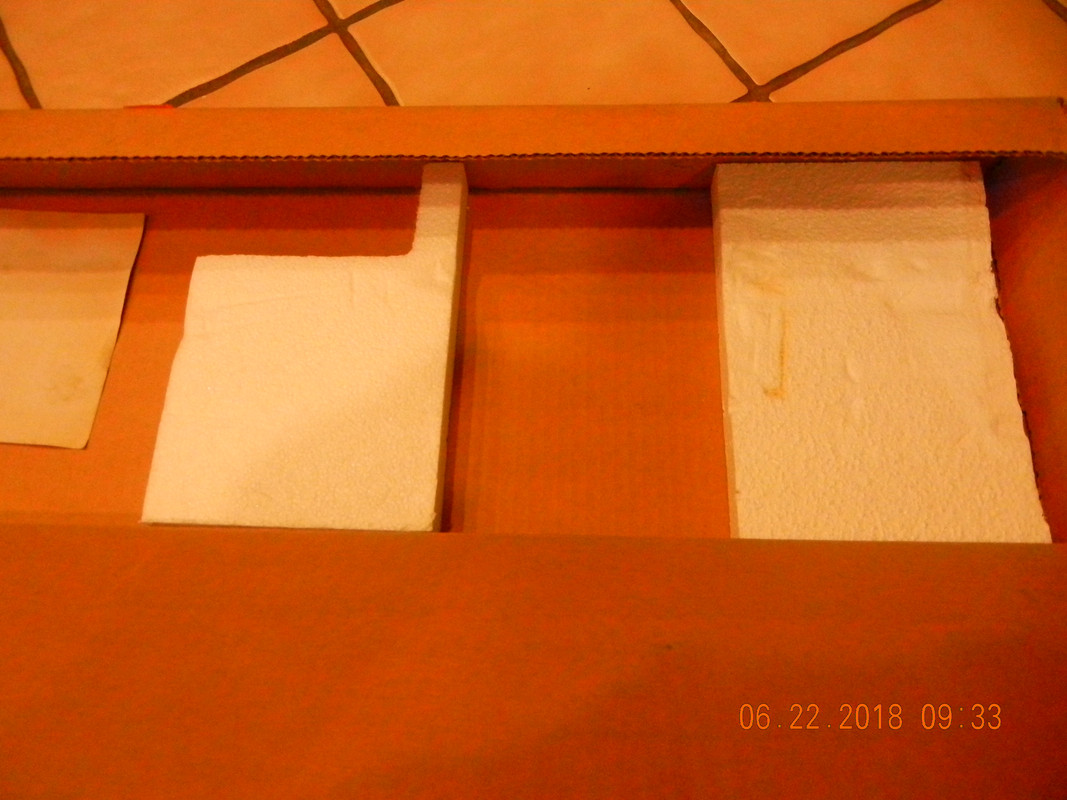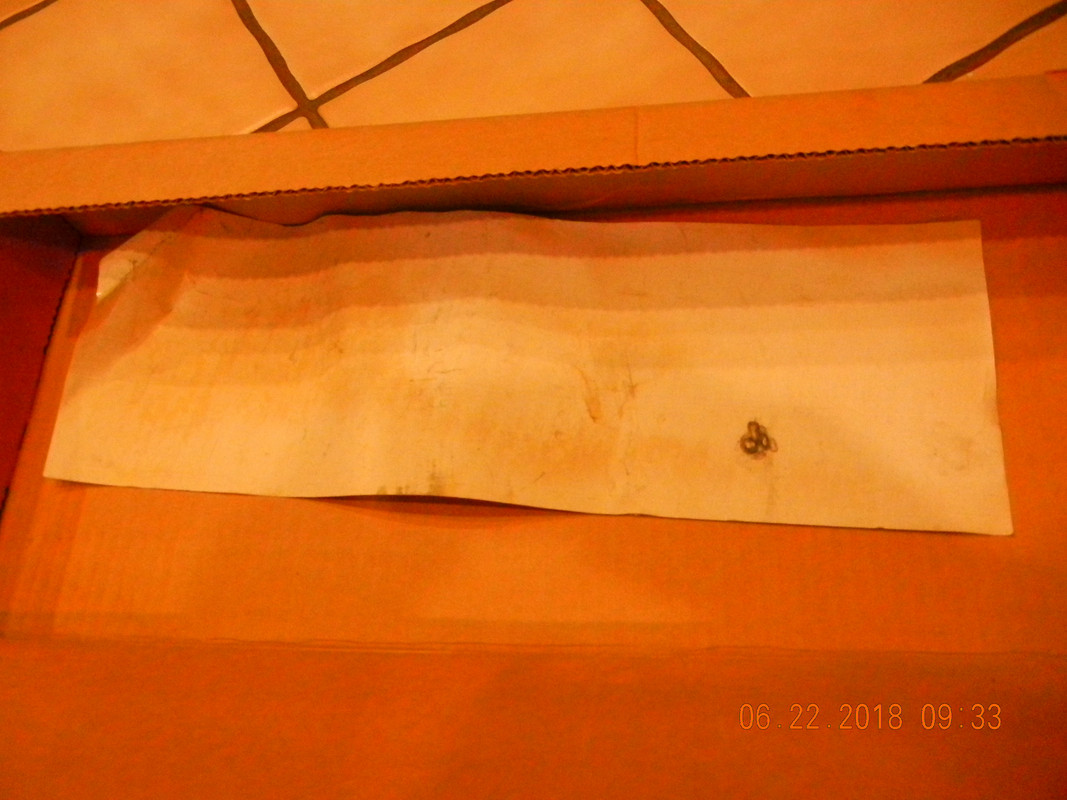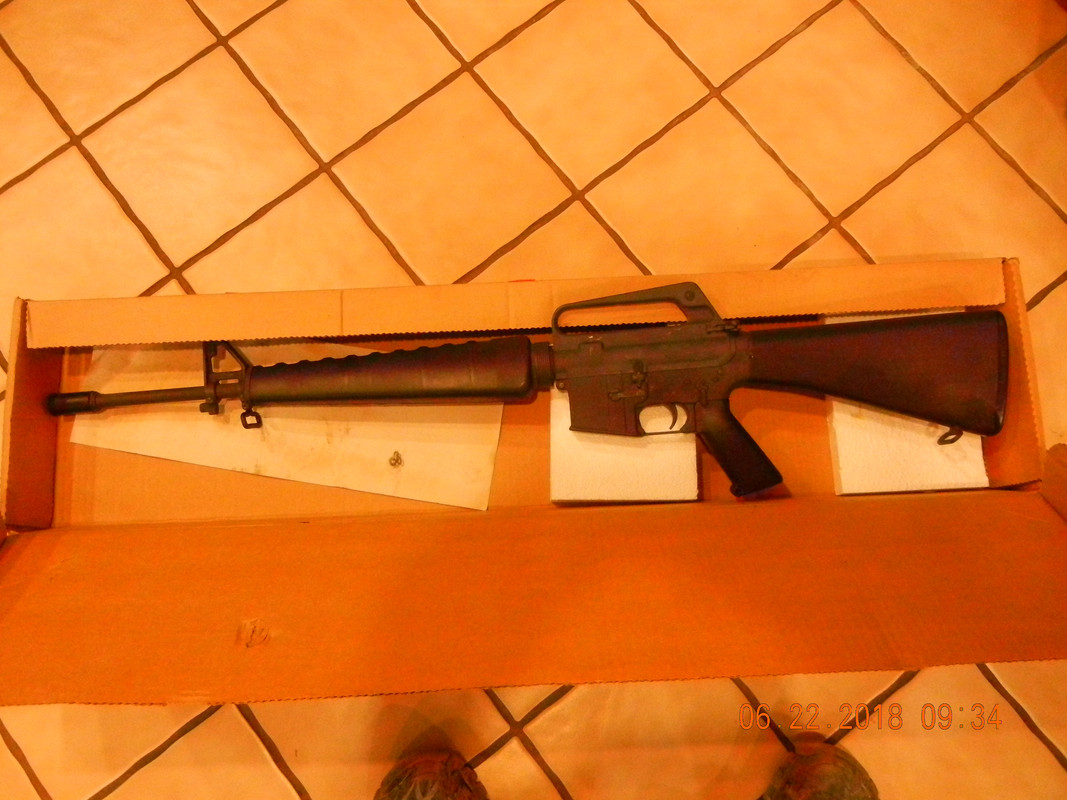 muzzle cap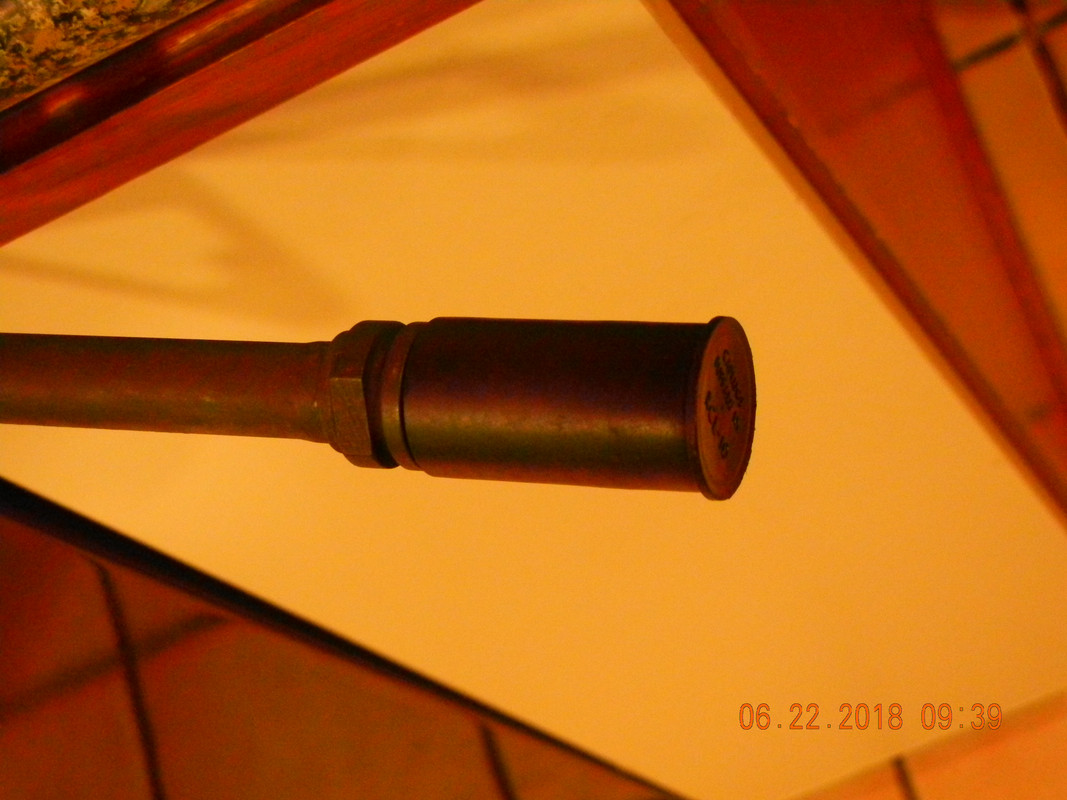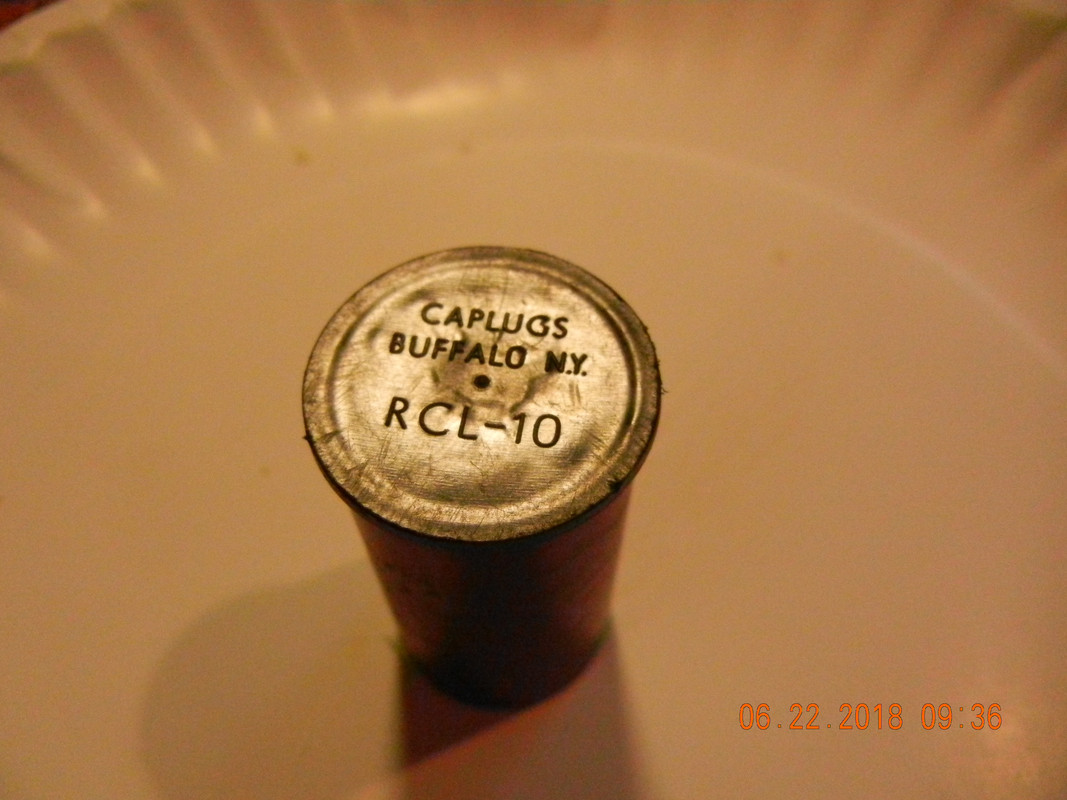 paper barrel liner impregnated with rust preventative
Receiver markings. First couple I highlighted with a flashlight.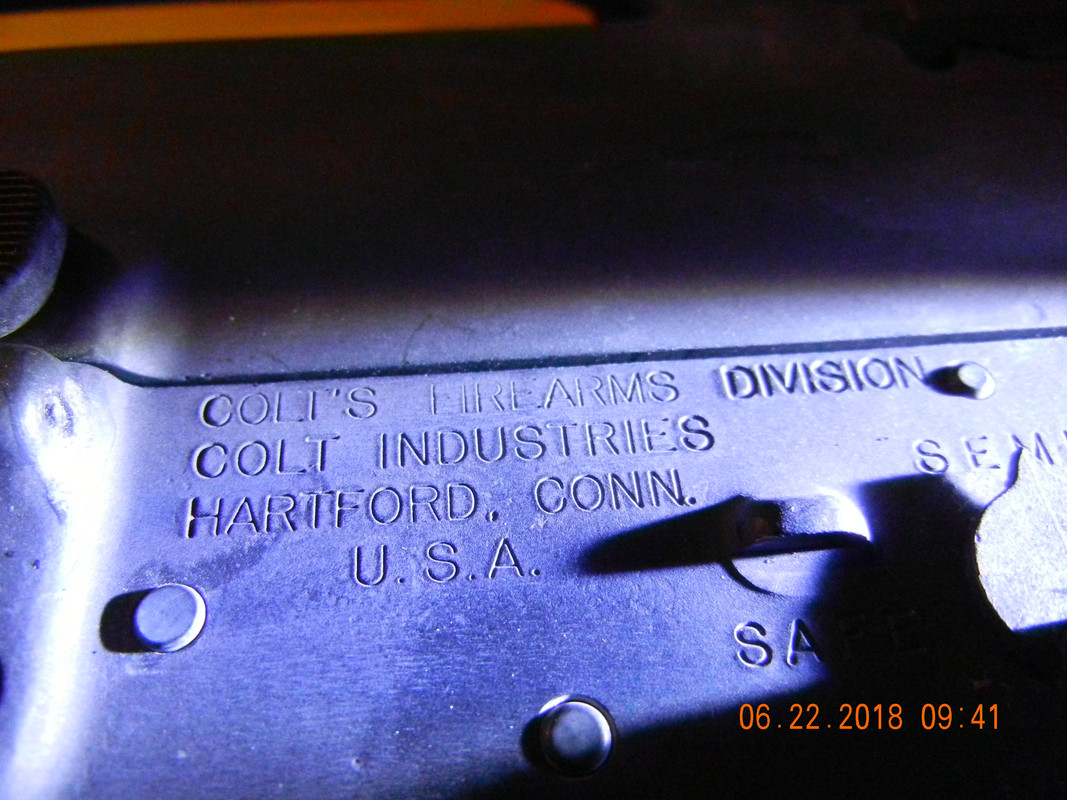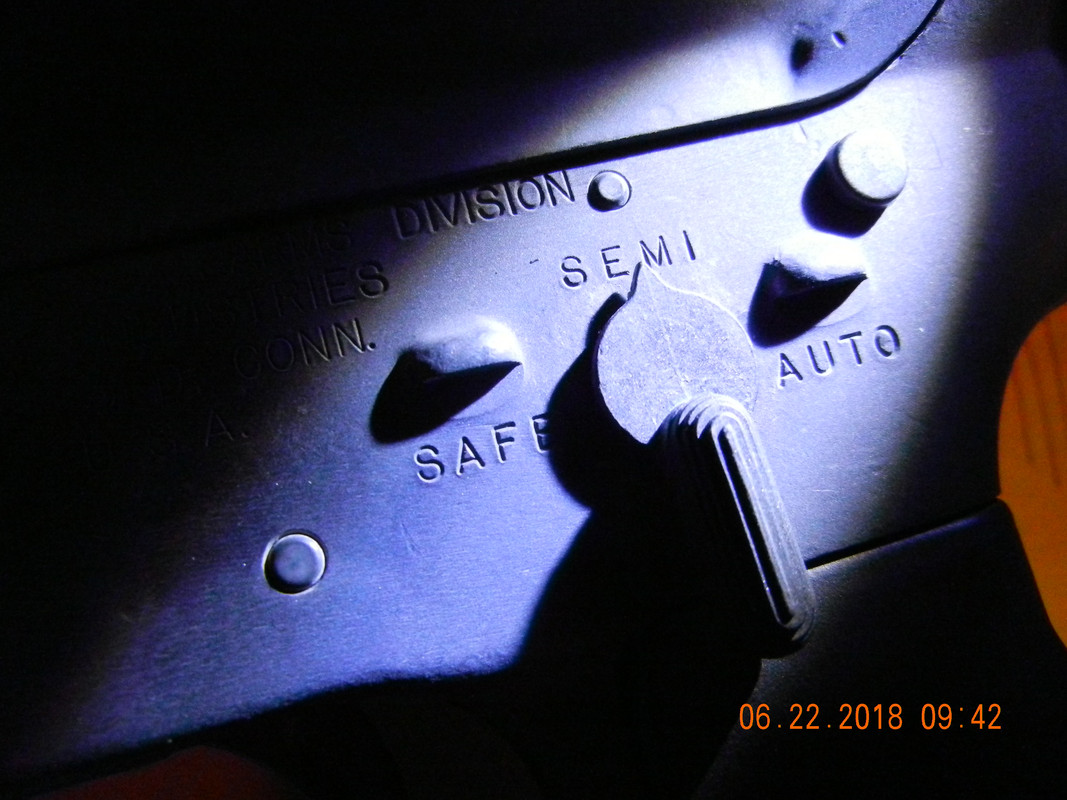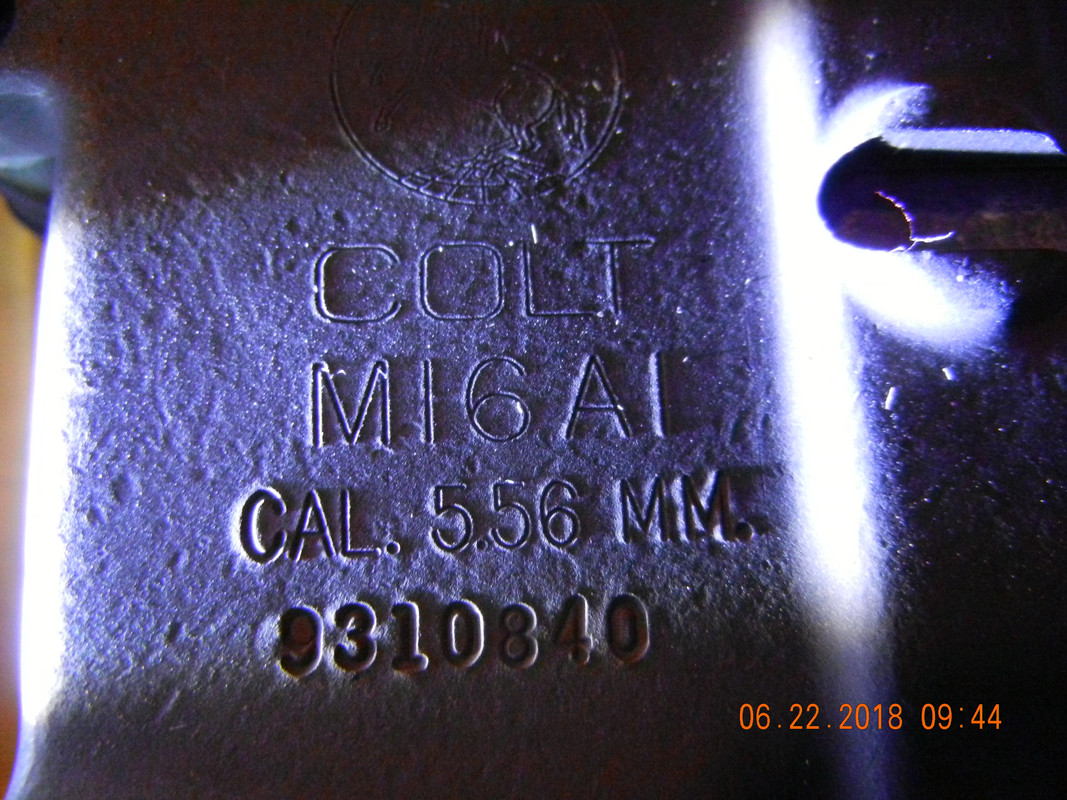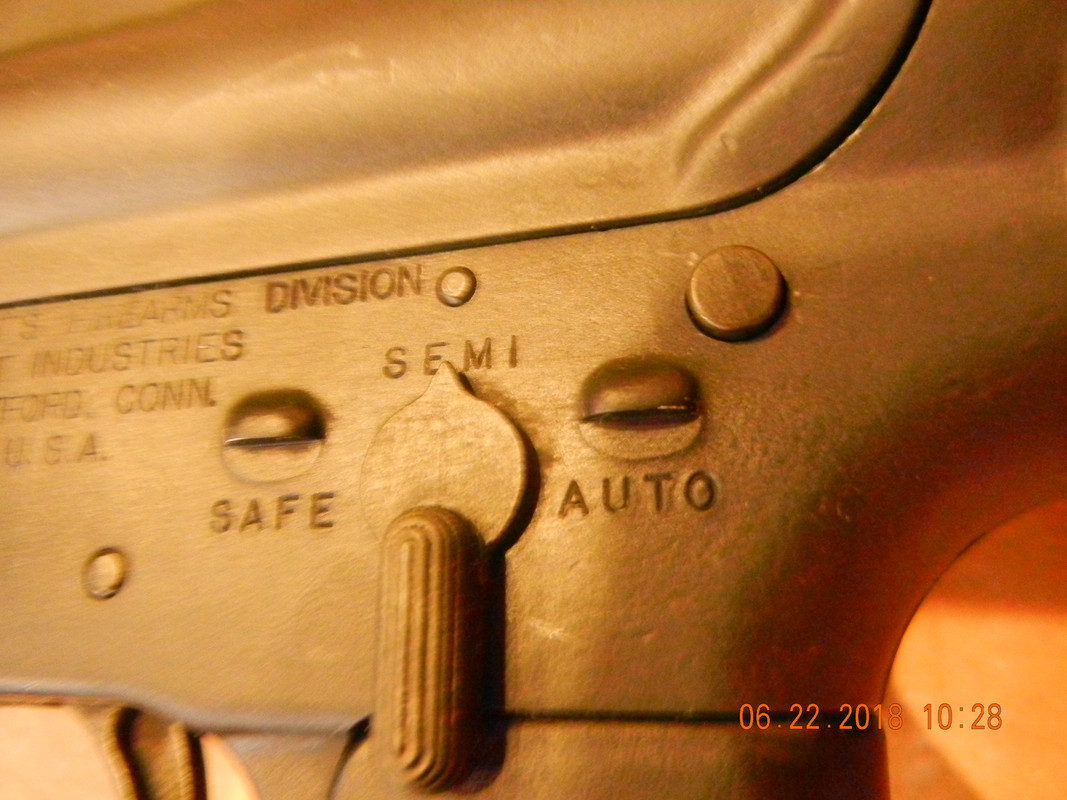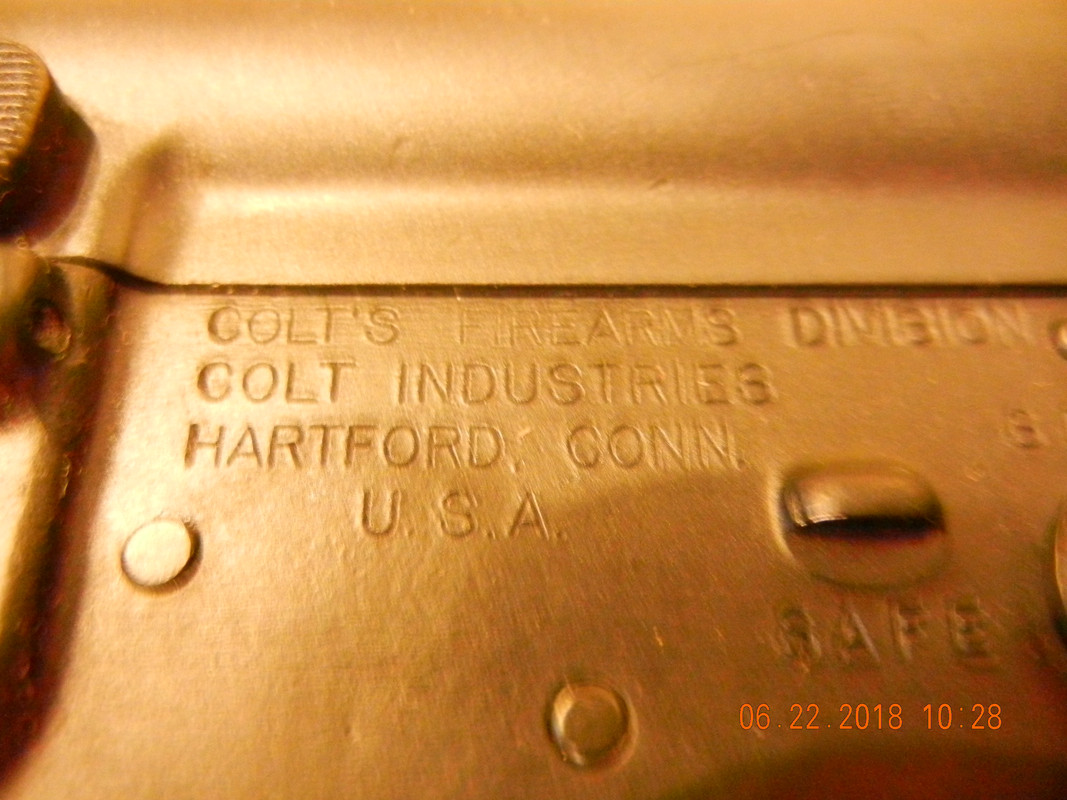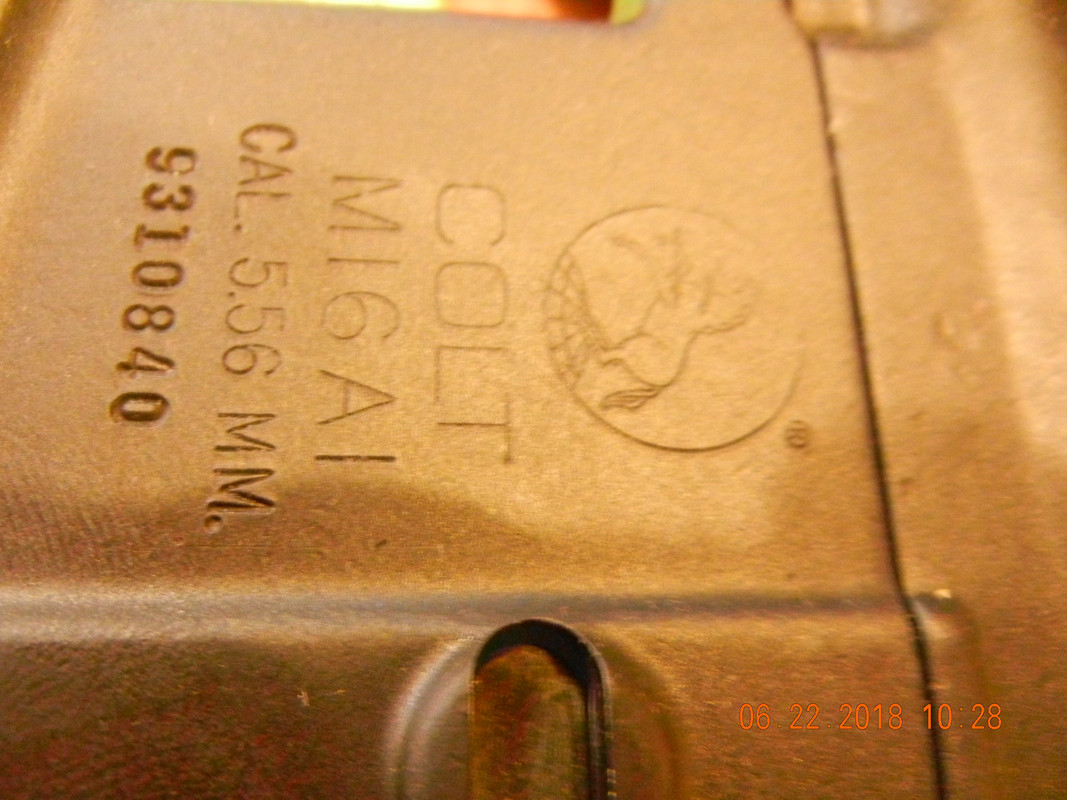 upper receiver markings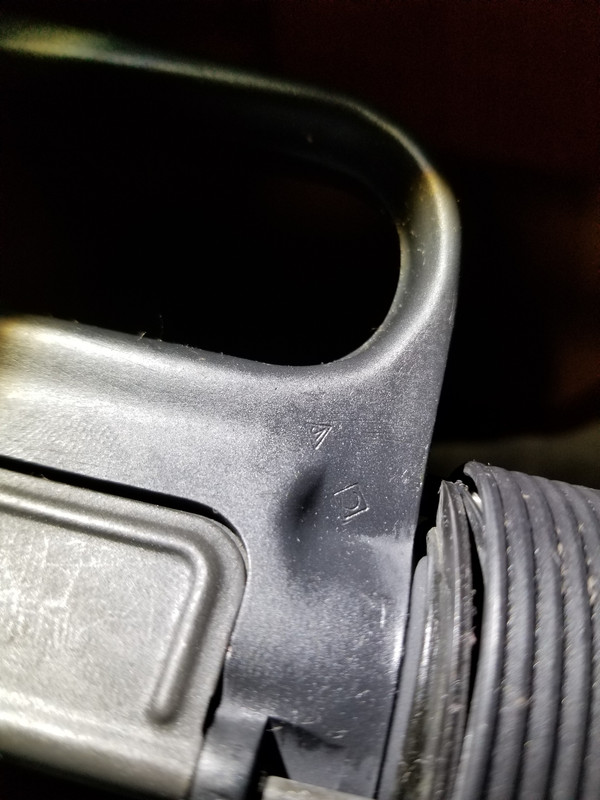 Down the upper receiver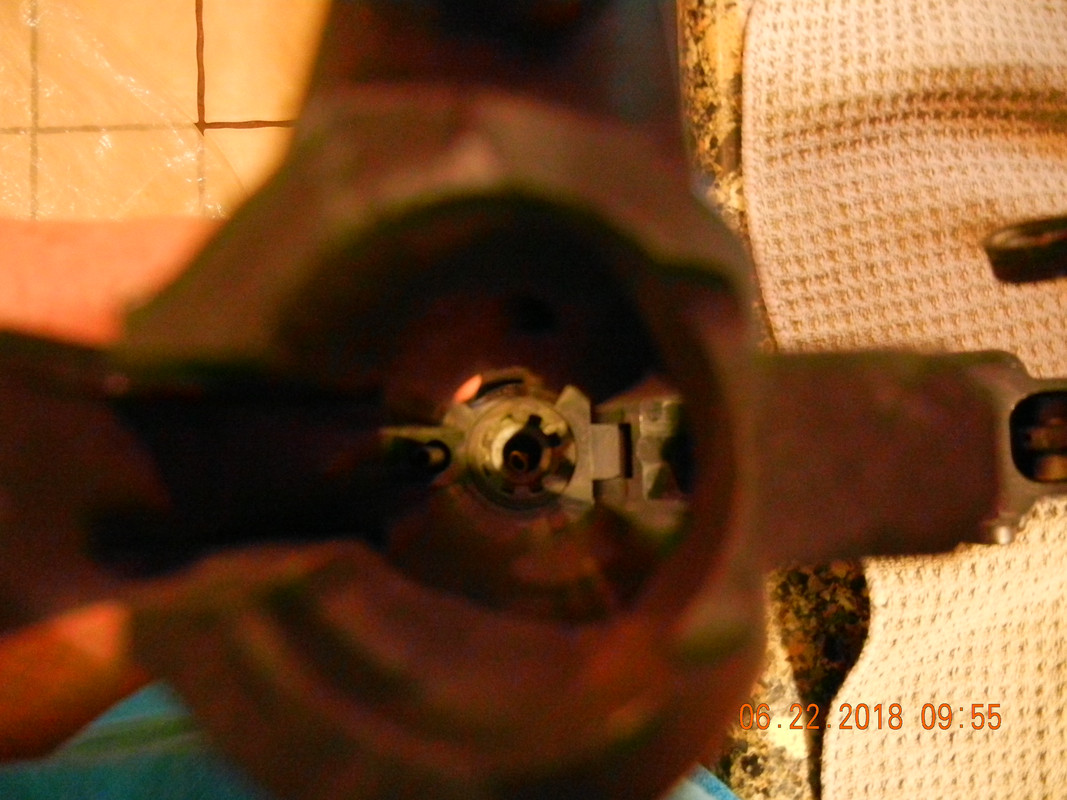 Here you can see the auto sear sticking up behind the hammer as well as the axis pin it rides on. Having a semi receiver with this axis pin hole drilled without the proper paperwork gets you a trip to Leavenworth Kansas.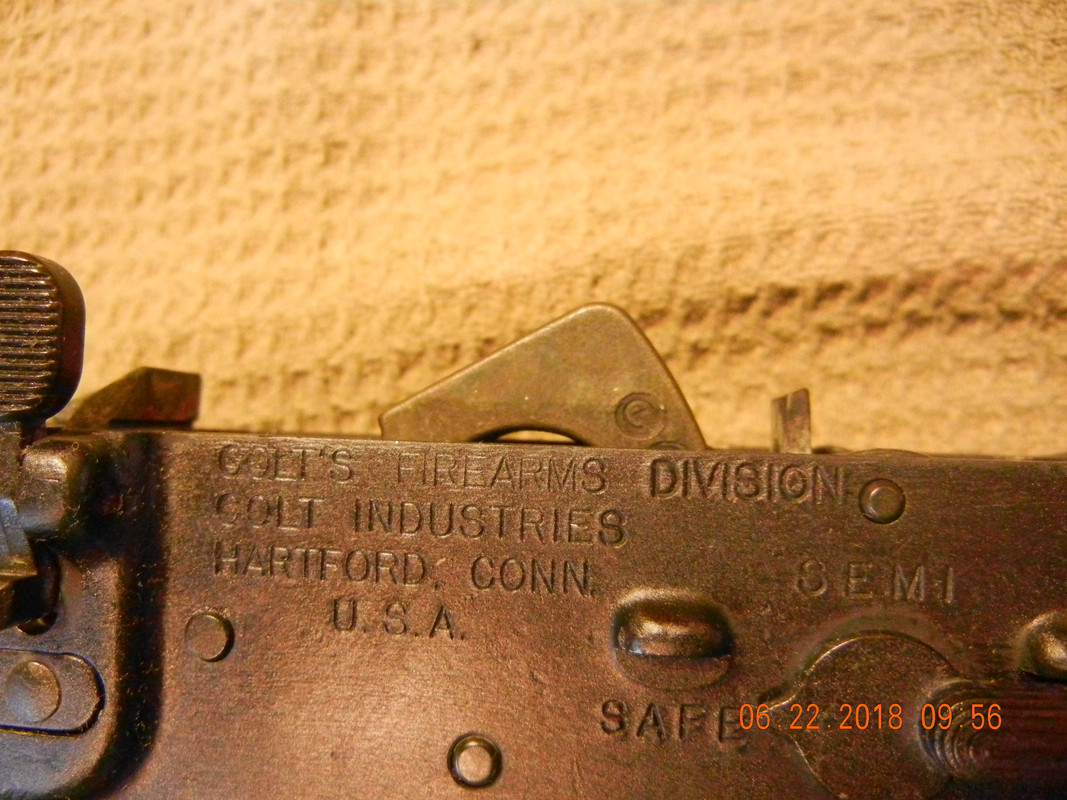 bolt and latch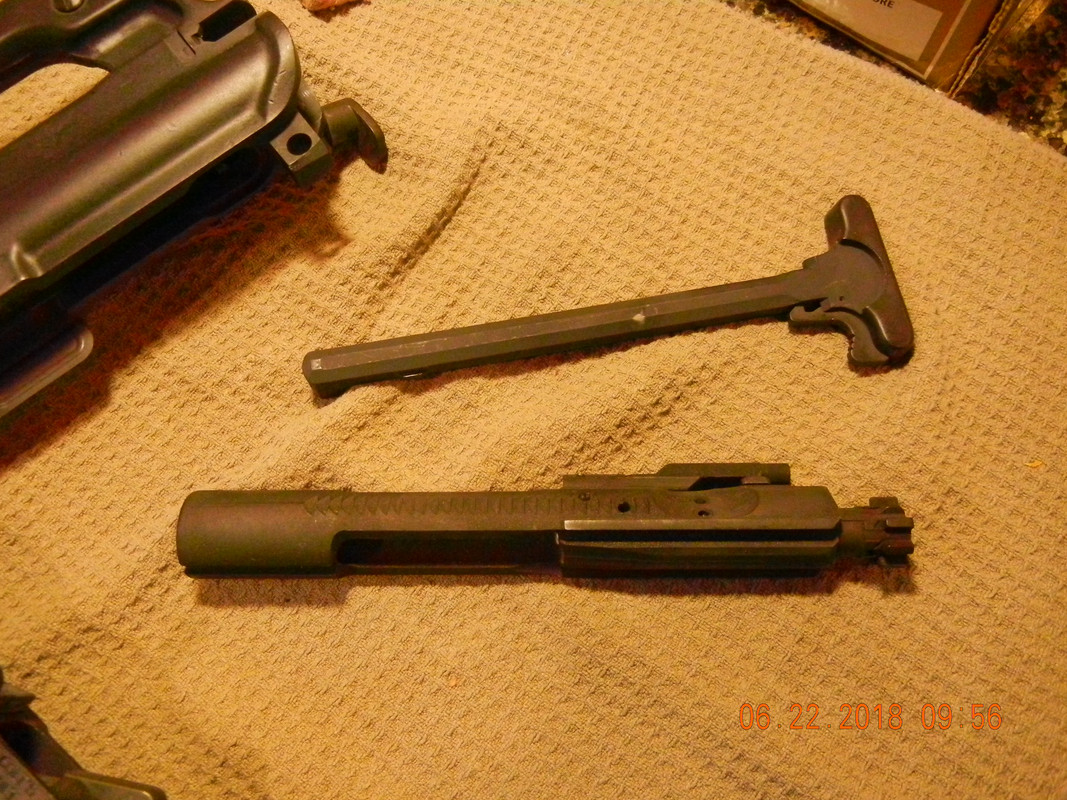 forward assist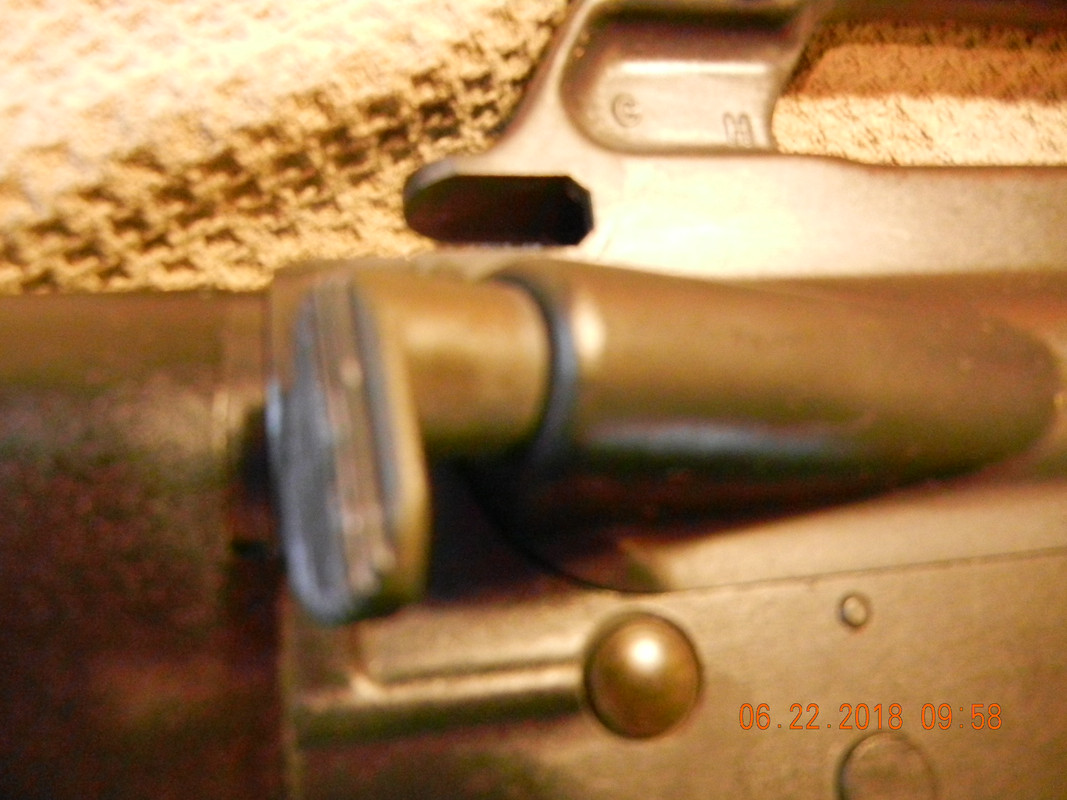 rear sights and markings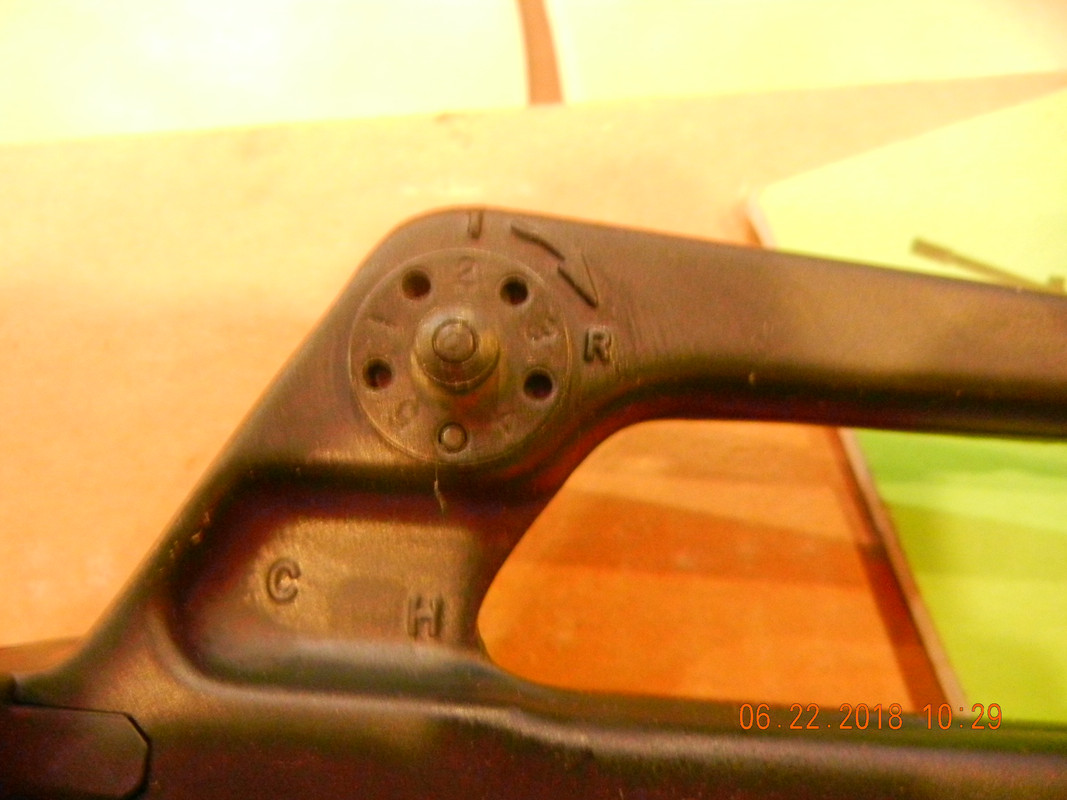 front sight and "up" marking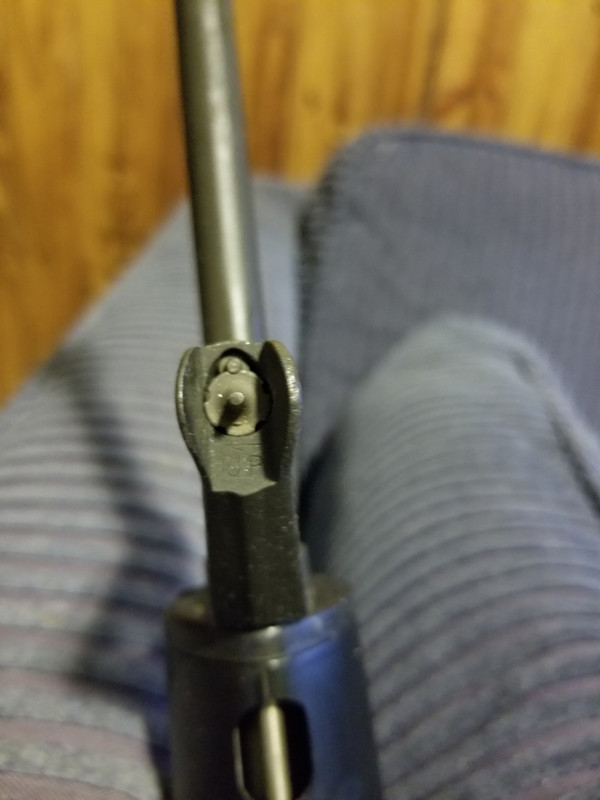 Area around The M16A2 has more reinforcing here.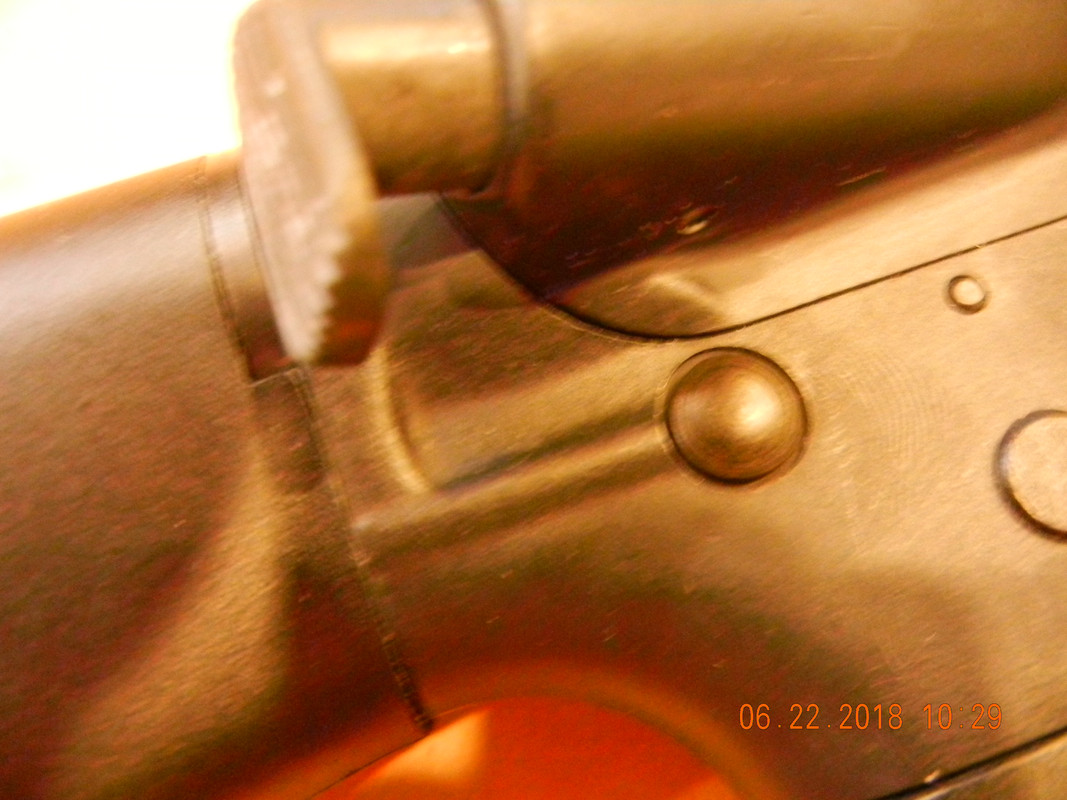 barrel markings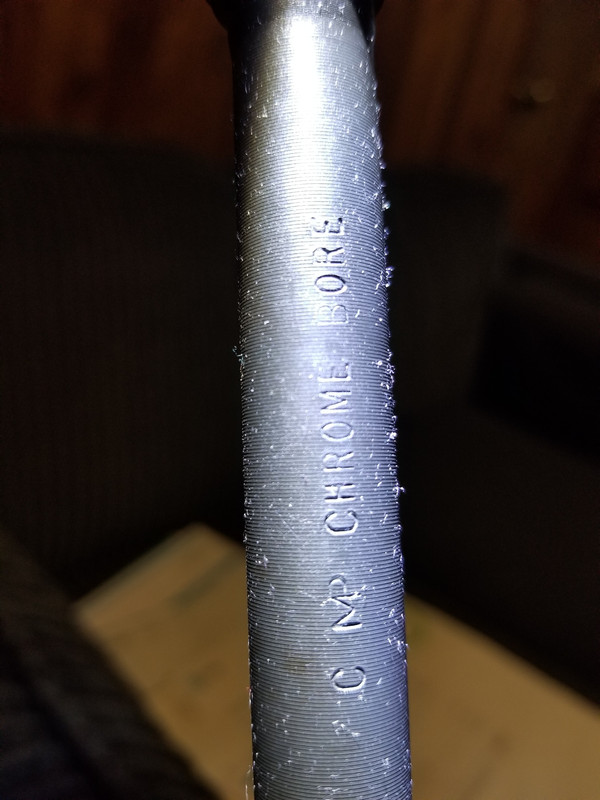 Pistol grip. Notice it still has the notch for affixing a D ring here for the sling.