I have had my eye on this jeep for about 5 yrs, now, I have been collecting M718 parts for about the same time as I have had a M718 for several yrs. now, tho it is fairly rusty. Got a call yesterday and the gentleman asked if I was still interested in his jeep, which is a M718A1, I told him I was definitely interested, he told me to come get it before he changed his mind. Well, I made the trip today ready to offer up to $7k, I promptly arrived to pick up the jeep , got it loaded on the trailer before we even discussed price, after a little chit chat, I asked what I owe him, his response was " I have another one coming, all I'm asking is for you to get it road worthy for me", to my dismay, he was serious, I was stunned, he wouldn't accept any cash.
So a little about the jeep, it is a M718A1 which is uncut and rust free, has a little surface rust but as solid jeep as I have seen, had the extension removed, hardtop added, half of a rops added and insulation added to floors and fenders, needless to say, this is my dream jeep, soon to be converted back
, here is a few pics.
Notice the M38 rims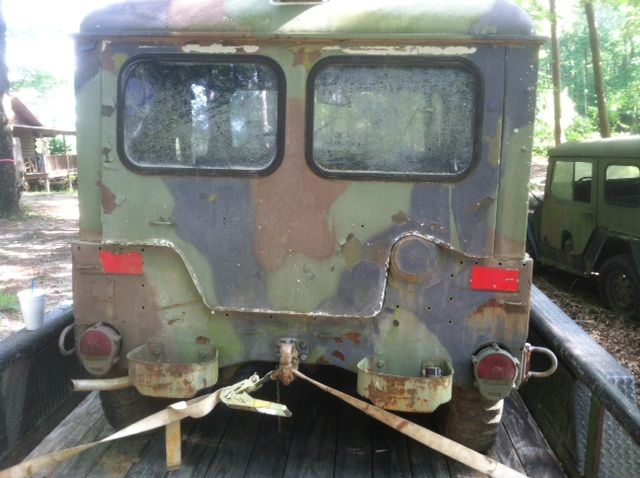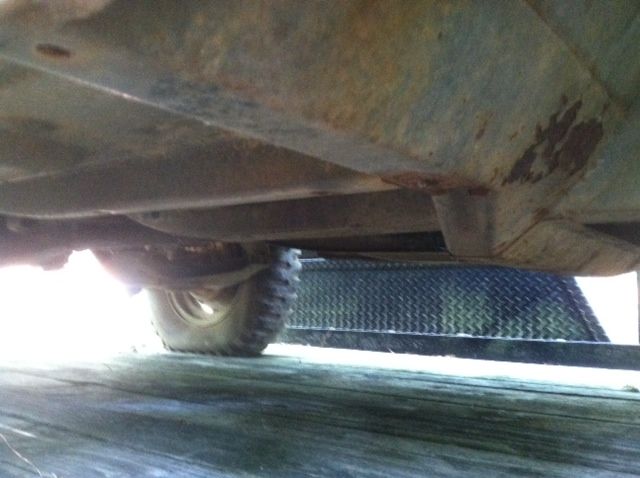 Fil, I won't need a battery box floor.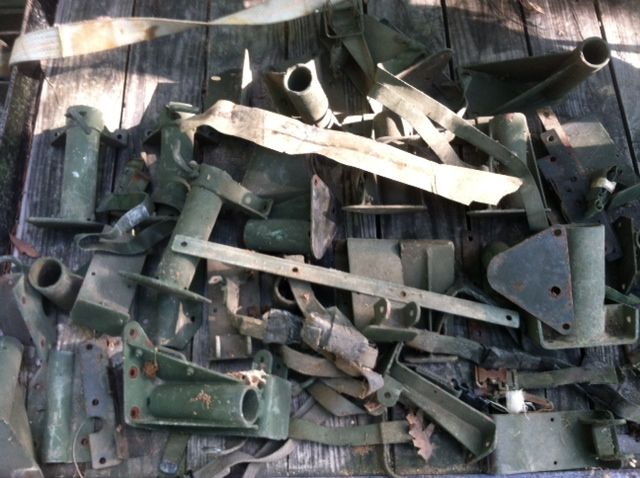 ended up with extra litter support mounts, anyone need a set?
Even has the folding seat, been searching for one for a while.