I was having some problems with fouling and suspected the head gasket and ignition timing. So I took the Mutt to Saigon Jeep a local restoration shop that specializes in Jeeps and M151 family. There we saw a Russian UAZ not something I get to see every day. I think the complete ready to roll restored price came out to about $6500 for this if I recall the exchange correctly.
While there I ended up getting a re-ring and ignition timed as well as new fuel lines run and head gasket installed They just did allot of little detail work that wasn't quoted and kept his price which is unusual for Vietnam many places will try to drive the price up. He even gave me a new distributor top cover. It shows they take great pride in their work. Since I am on vacation and don't feel like buying a duplicate garage full of tools like I have at home this was my best option and I do not regret it one bit. I went to Long Khanh were I have a Garage and began the wiring harness replacement I had brought one from the states knowing that there were problems with the one on the mutt. My Brother in law got a circut breaker and a new oil filter form Saigon Jeep and brought it the next day. The reason for that is, Saigon jeep added some oil after the re- ring and I cannot be 100% sure what they used. I am using Shell 15w-40 and wanted to make sure it was all fresh and new without contamination. Since My borthers are going to be taking care of her and driving her when I am not there I figured it was a good time to teach them how to do an oil change.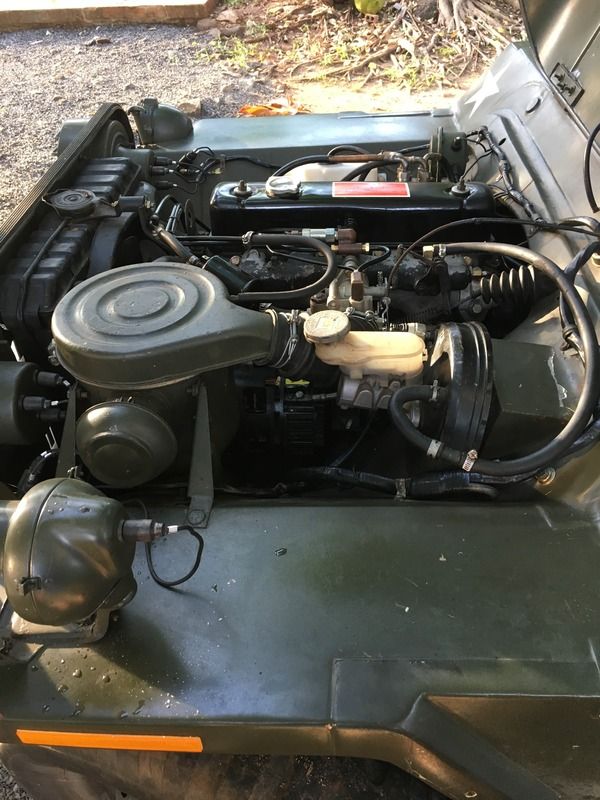 New old stock WIX filter 10/70 older than I am.
After getting the wiring done My Brother and I decided to give the Mutt a good scrubbing. G.I. stye.