Moderators: rickf, moose53, Mr. Recovery, raymond
here's a prop i got today for my MP jeep----so don't be speeding at tower park next year.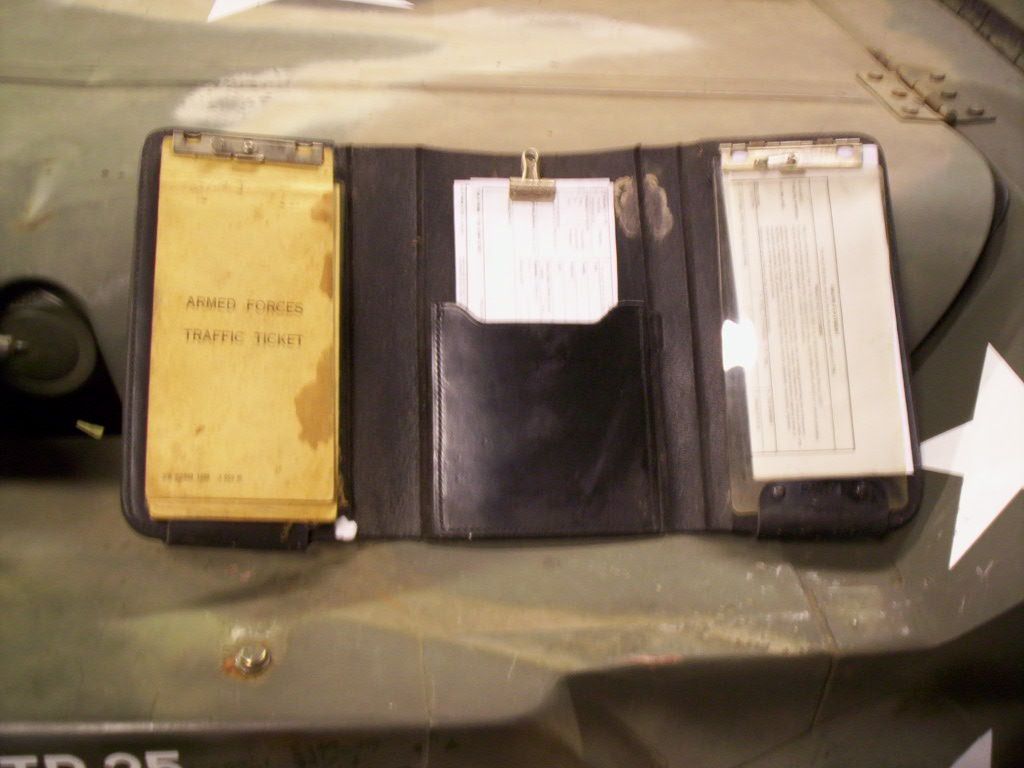 ---
2nd Lieutenant

Posts: 877
Joined: June 22nd, 2009, 2:29 pm
Location: Taylorsville, UT
Contact:
I'm not too concerned
I'll just let my Team Leader know and he'll tell me not to do it again and, since it doesn't appear on my record, that's the last I'll hear of it.
1968 M151A1
1967 M416
---
I want to be on your team.
Rick
1964 M151A1
1984 M1008
1967 M416
04/1952 M100
12/1952 M100- Departed
AN/TSQ-114A Trailblazer- Gone
---
alright, swamp fox---grab some fender---we know how to deal with the likes of you!!!! and as for you, rick----well, everybody knows .....
---
Fleet Admiral
Posts: 2612
Joined: January 3rd, 2009, 9:56 pm
Location: Cape Girardeau, MO.
Contact:
Doesn't bother me......I NEVER DID SPEED !!!
Seabee
1971 M151A2 MUTT , M416 trailer
NMCB 62, Delta Co.,BU2, Gulfport, MS Home Port
VFW 3838, American Legion 63
Seabee Association of America LM , NMCB 62 Assoc.
"Performance Under Fire" US Navy Seabees '69-'72
National Assoc. of Atomic Veterans/ Amchitka
SEMO University Vet Corp Alumni
MVPA#32091
---