Many moons ago I used to run a haunted house in Fremont Ohio. Thus, every year come Autumn, I get the urge to get to work. Here is this year's offering.
We begin with an old trellised archway that I've had laying around.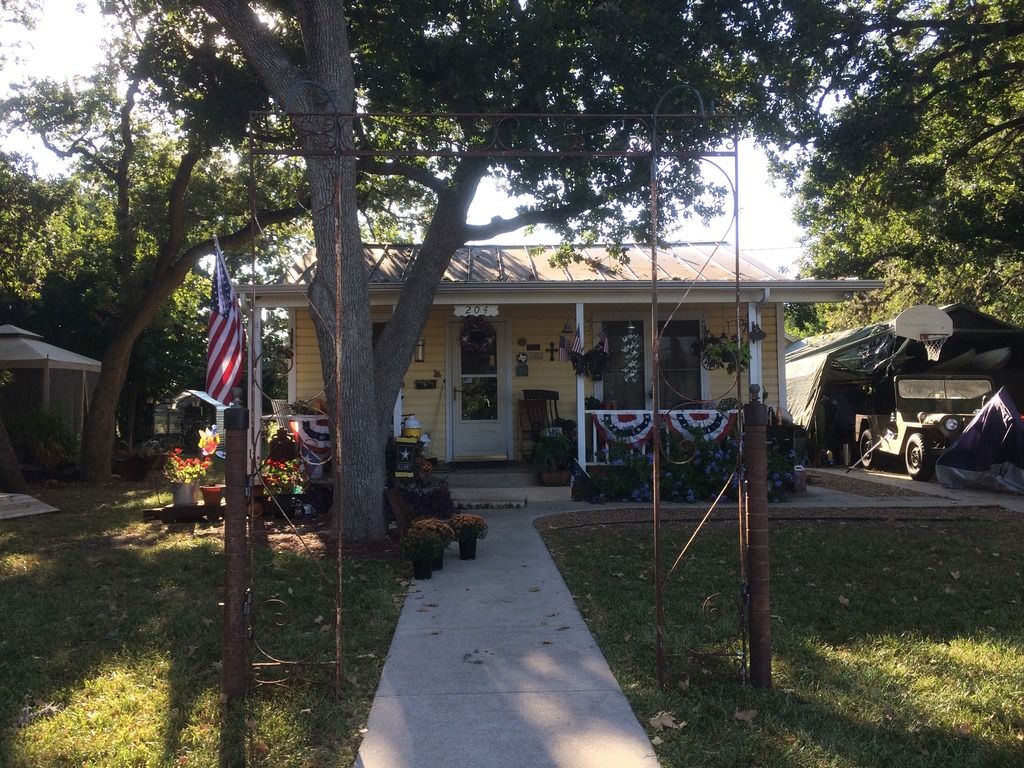 Add a fence constructed of cast off pieces of an old gazebo.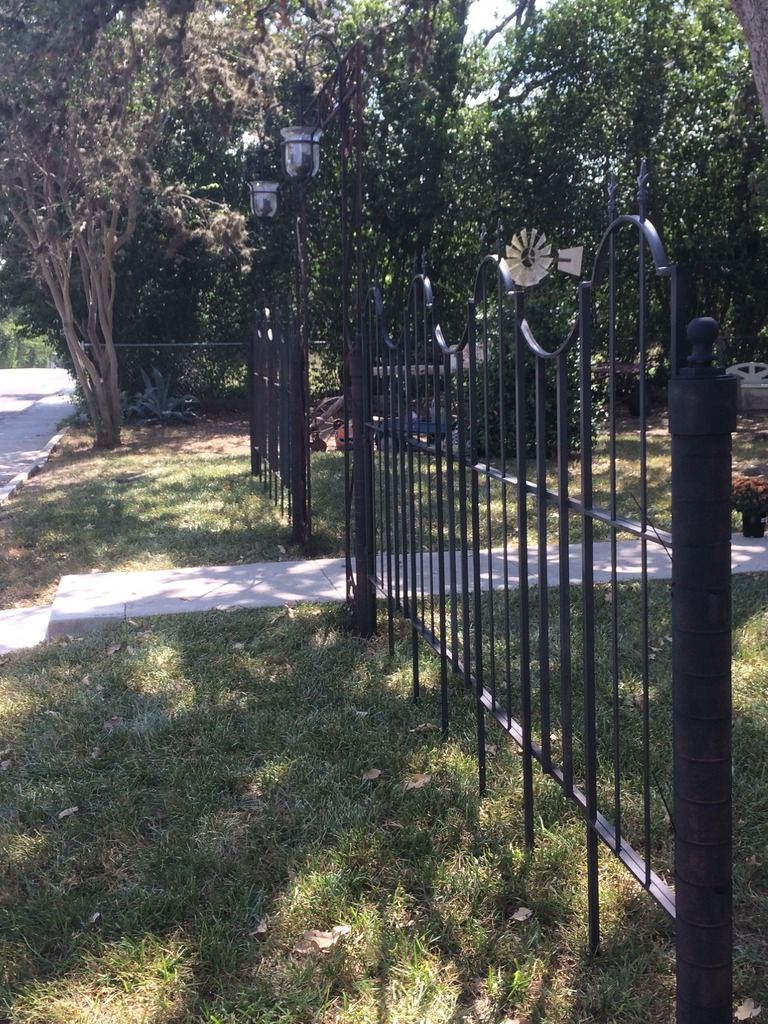 Construct the gates from cast off pieces of another old gazebo.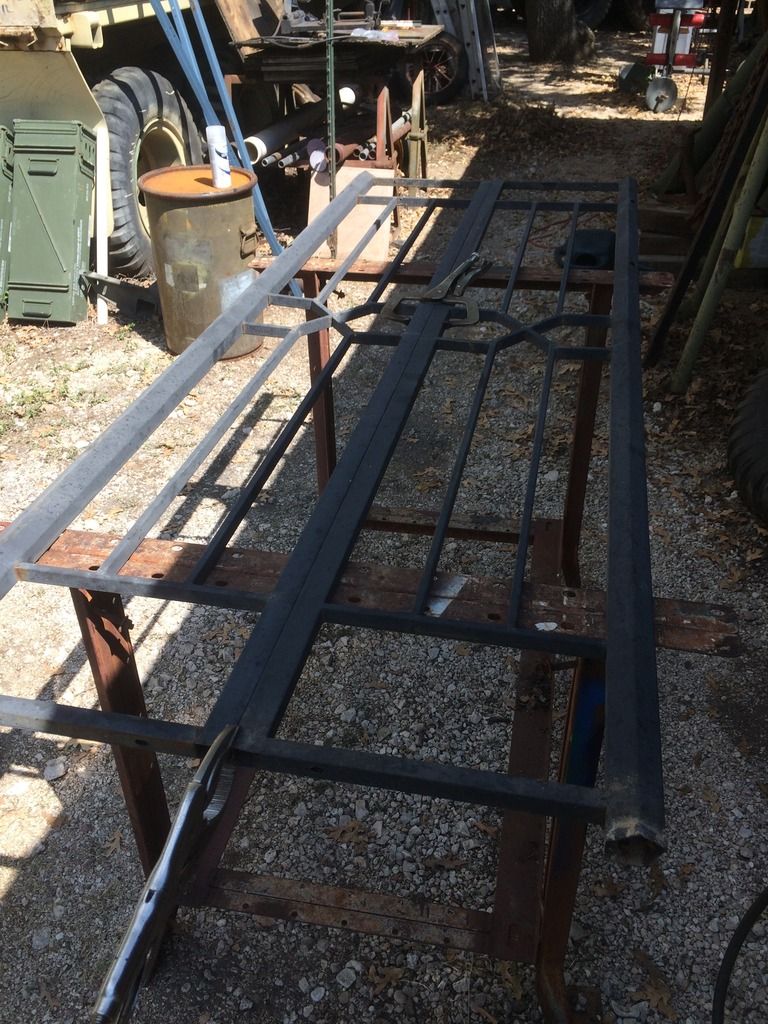 Light fixtures on the archway are rummage store finds. My wife used to roll her eyes when I'd bring stuff like this home.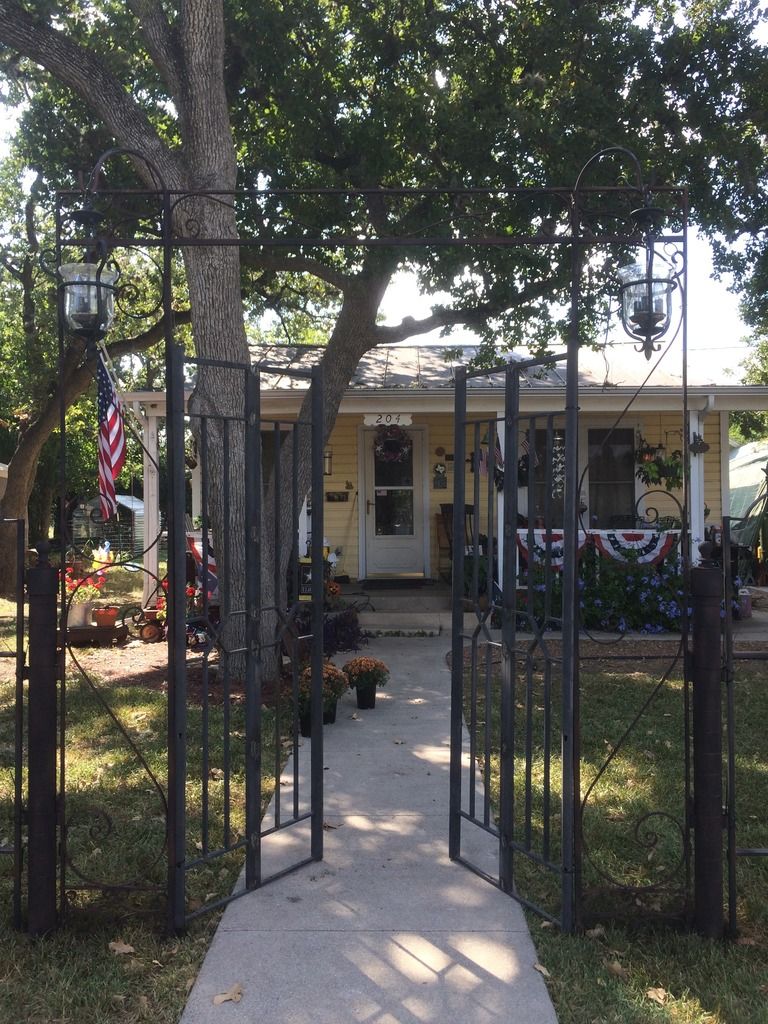 This stuff looks real good in low light!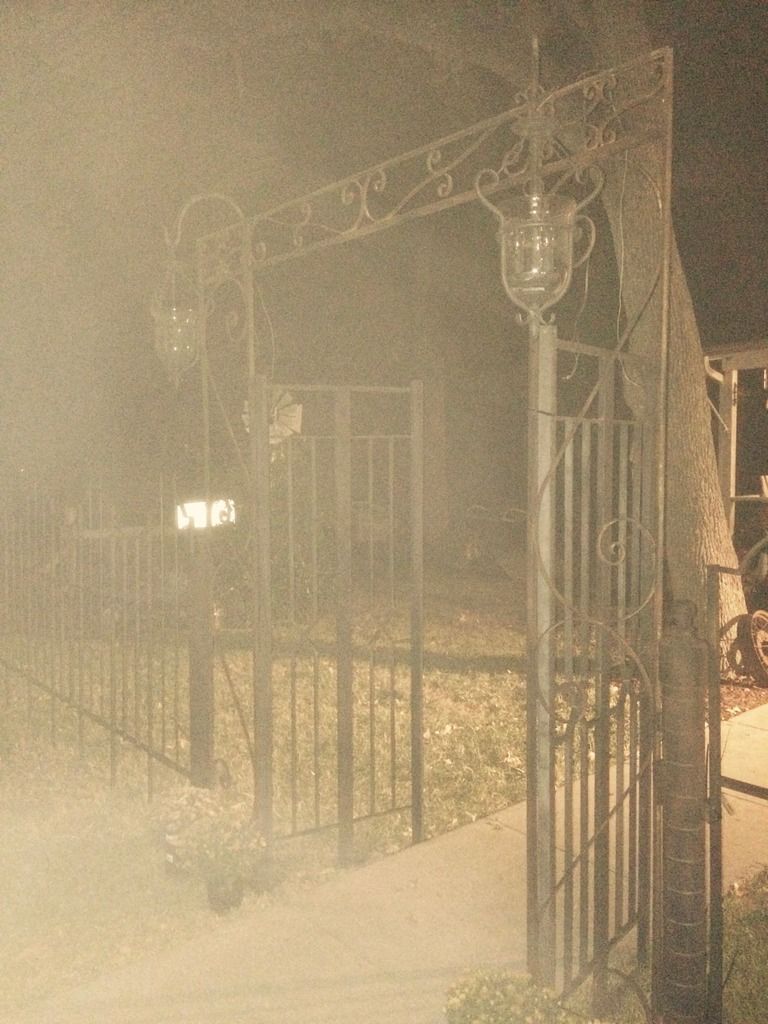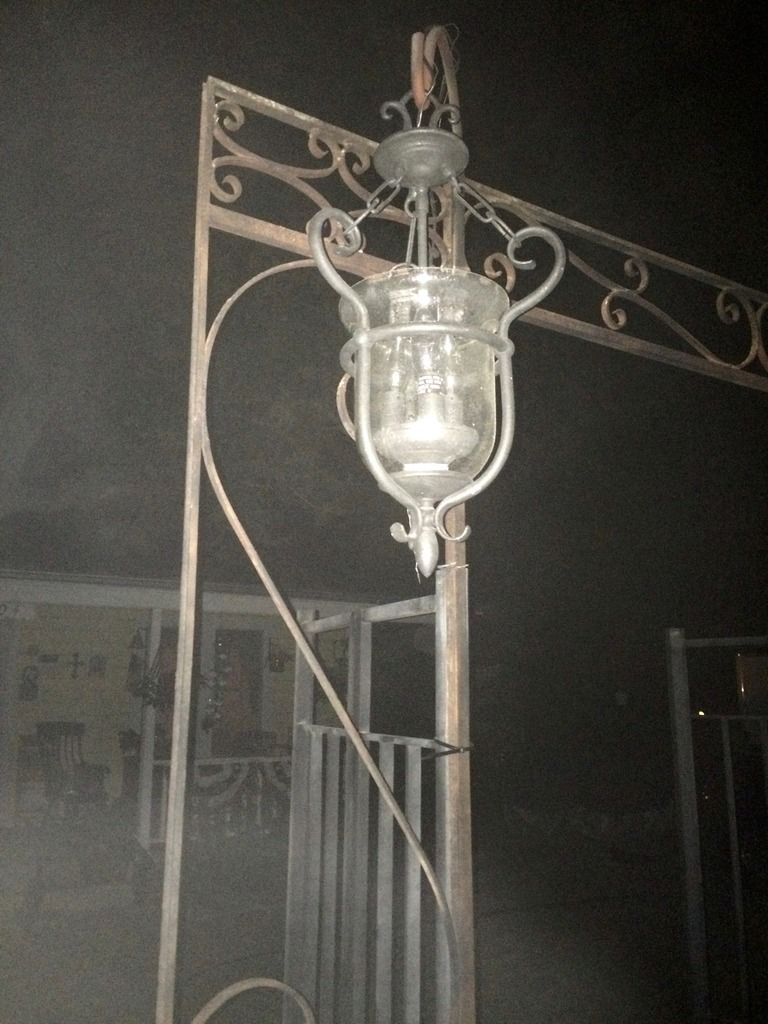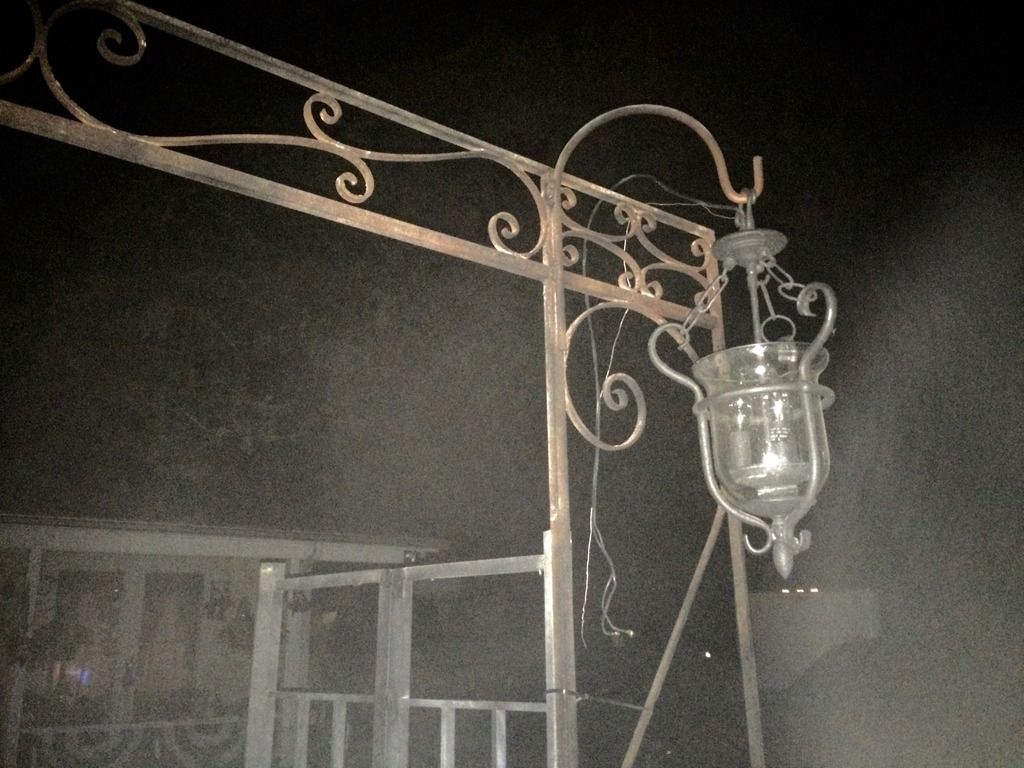 Detail added to the gates.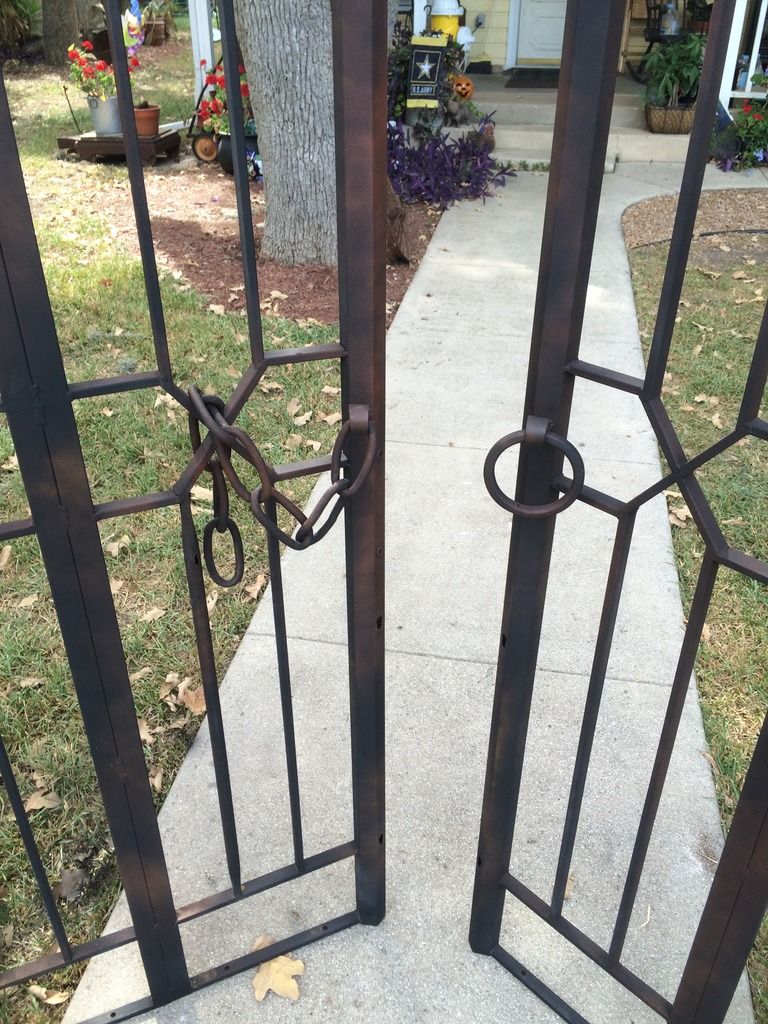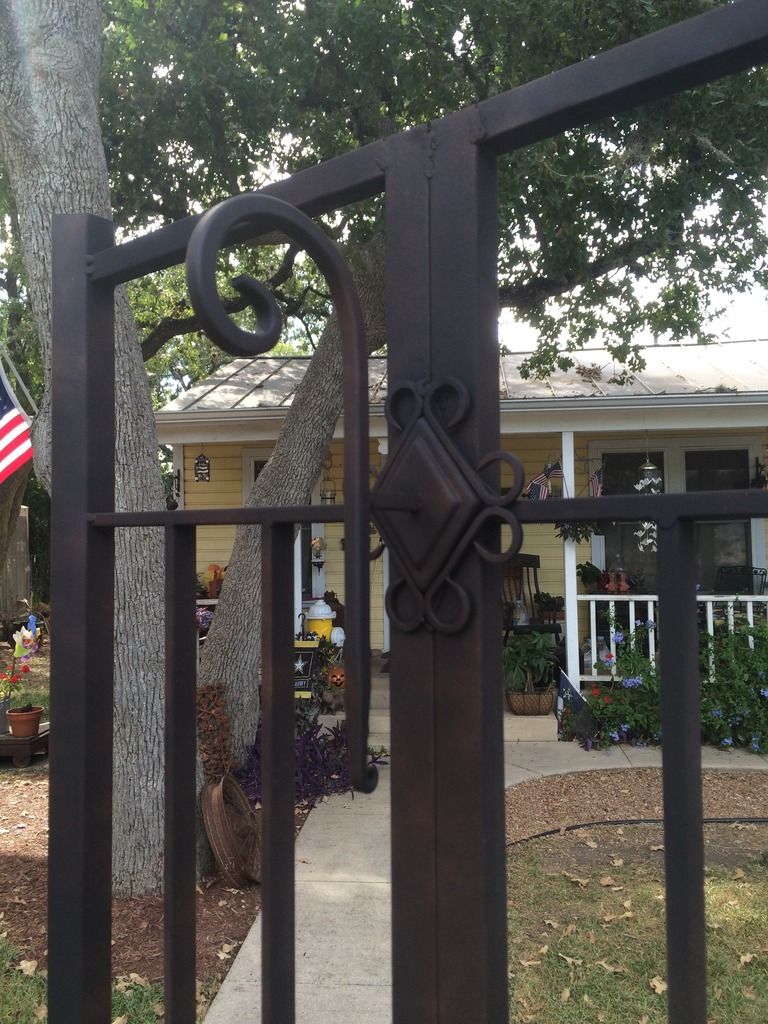 The antique padlock I picked up as detail for the gates turned out to be an old Adlake railroad padlock. I even made a key for it and yes, it works!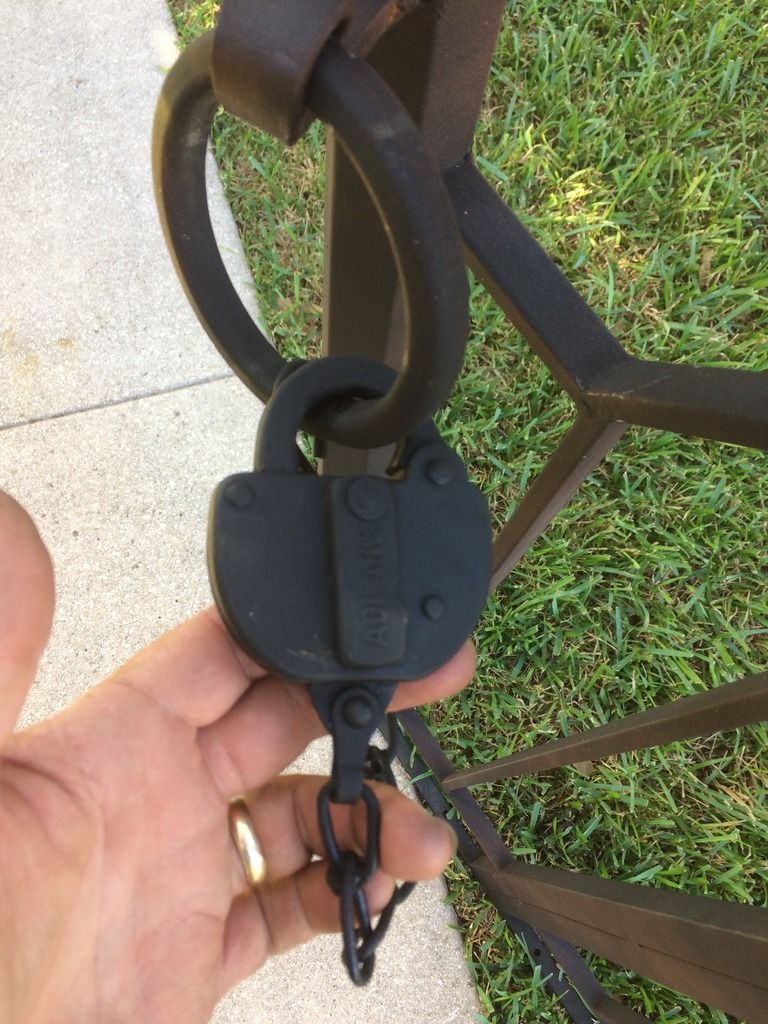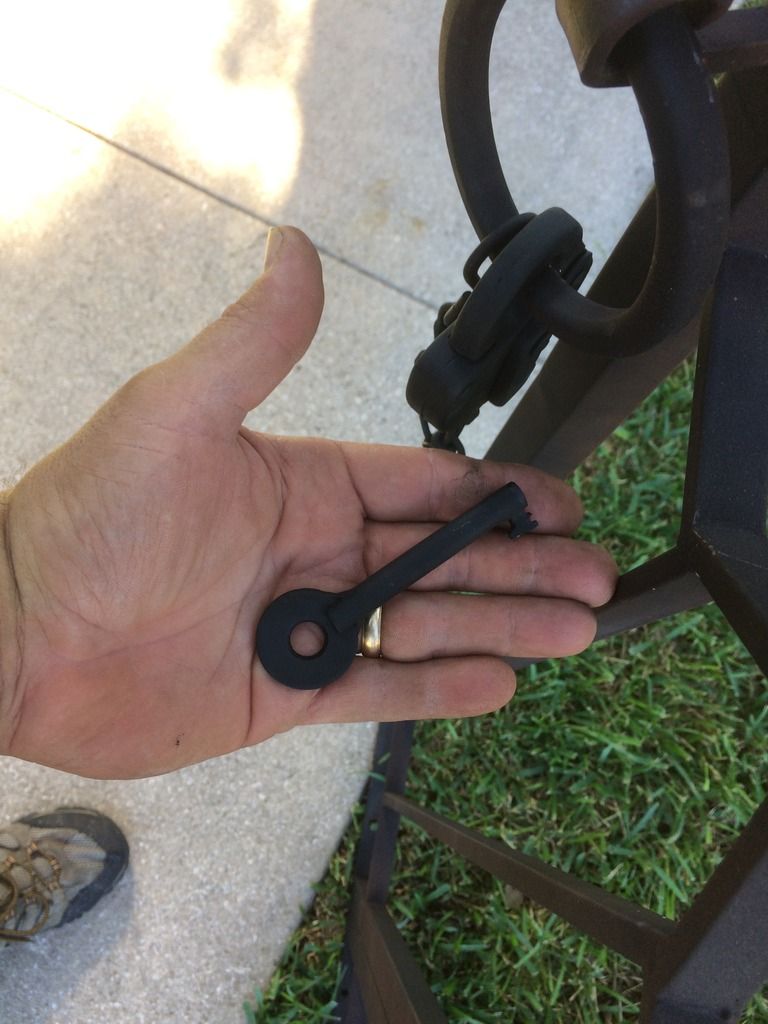 And some detail added to the center/top of the archway.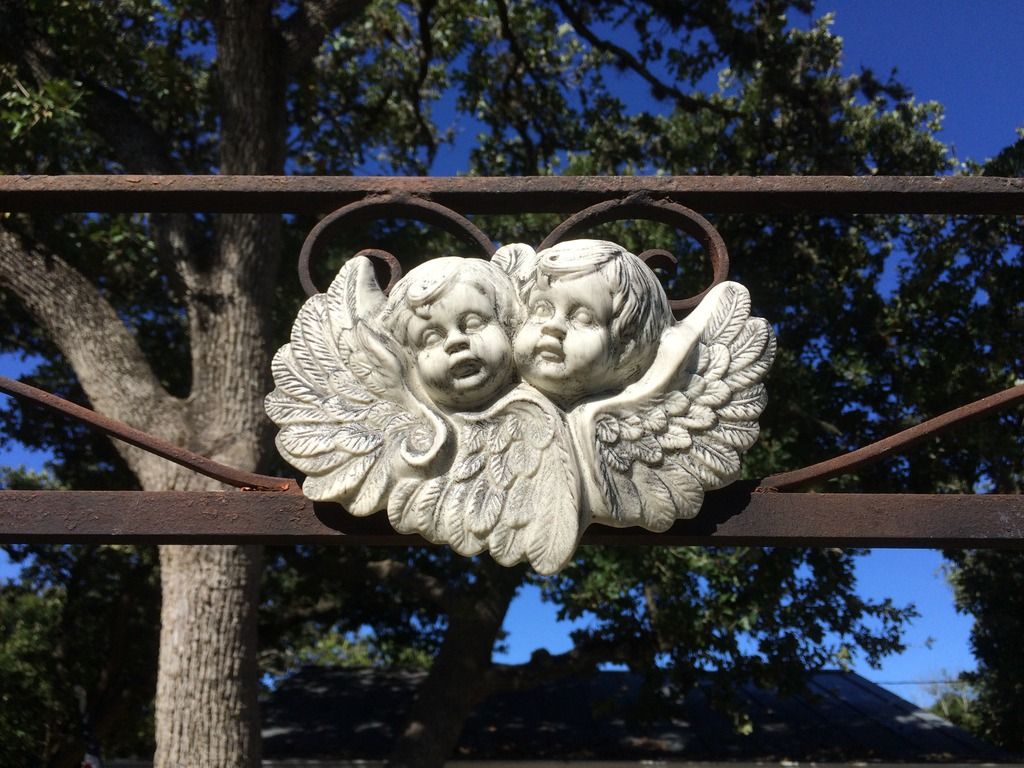 I traded some scrap steel for this park bench.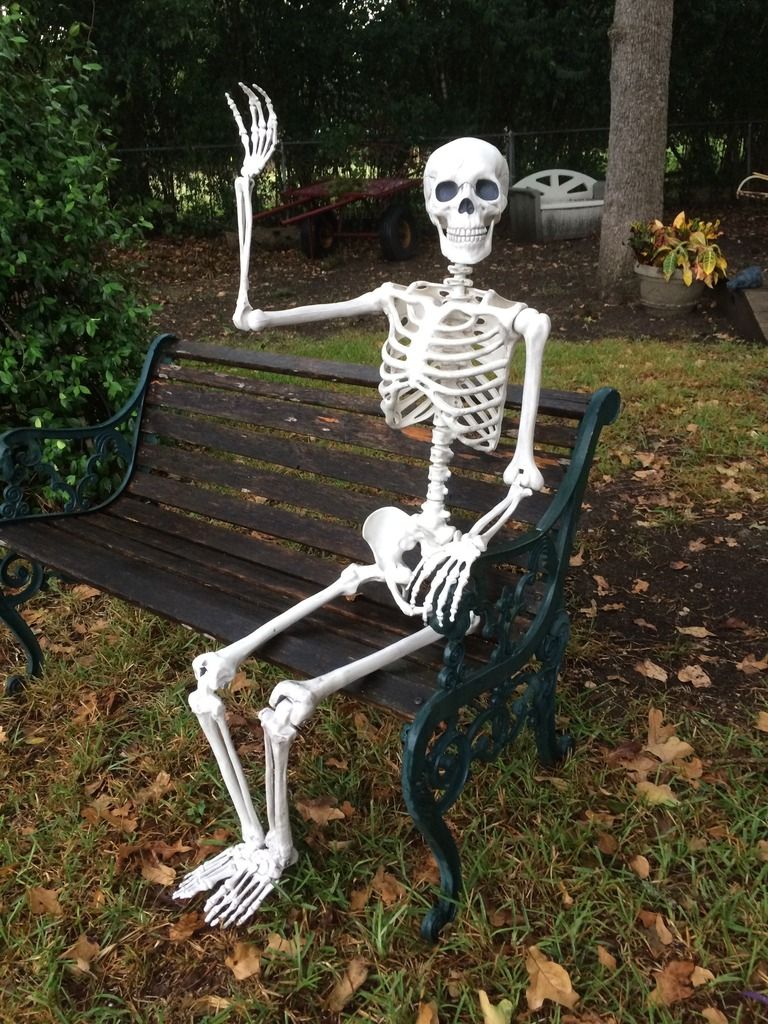 Found two of these awesome lamp posts on the cheap.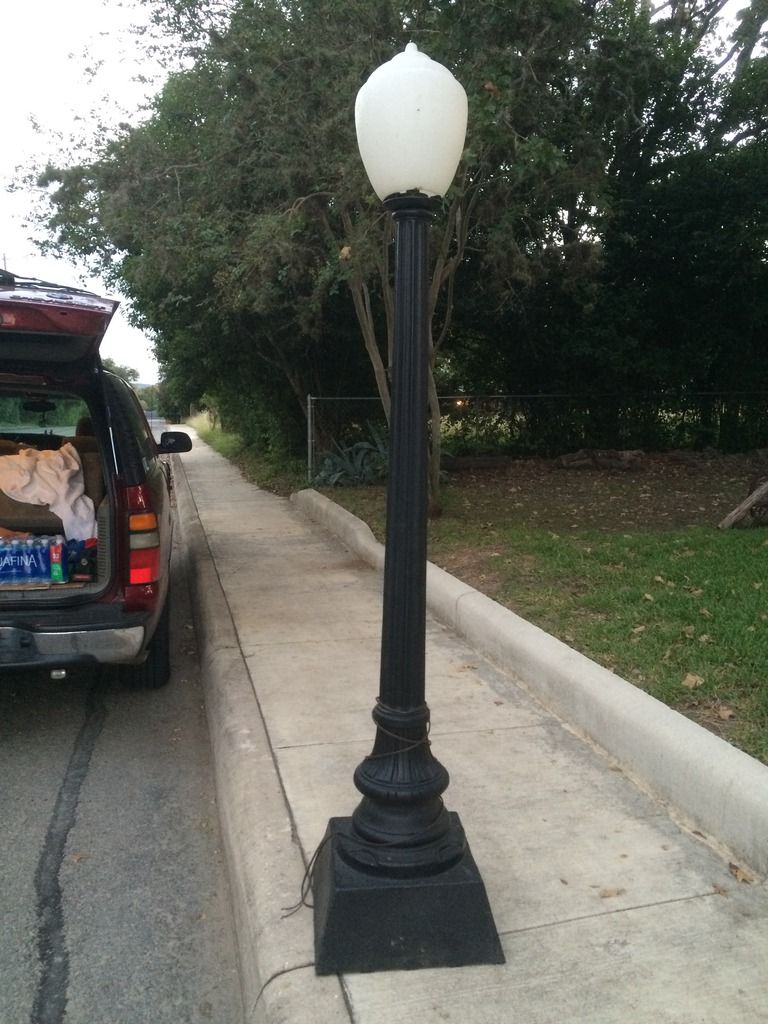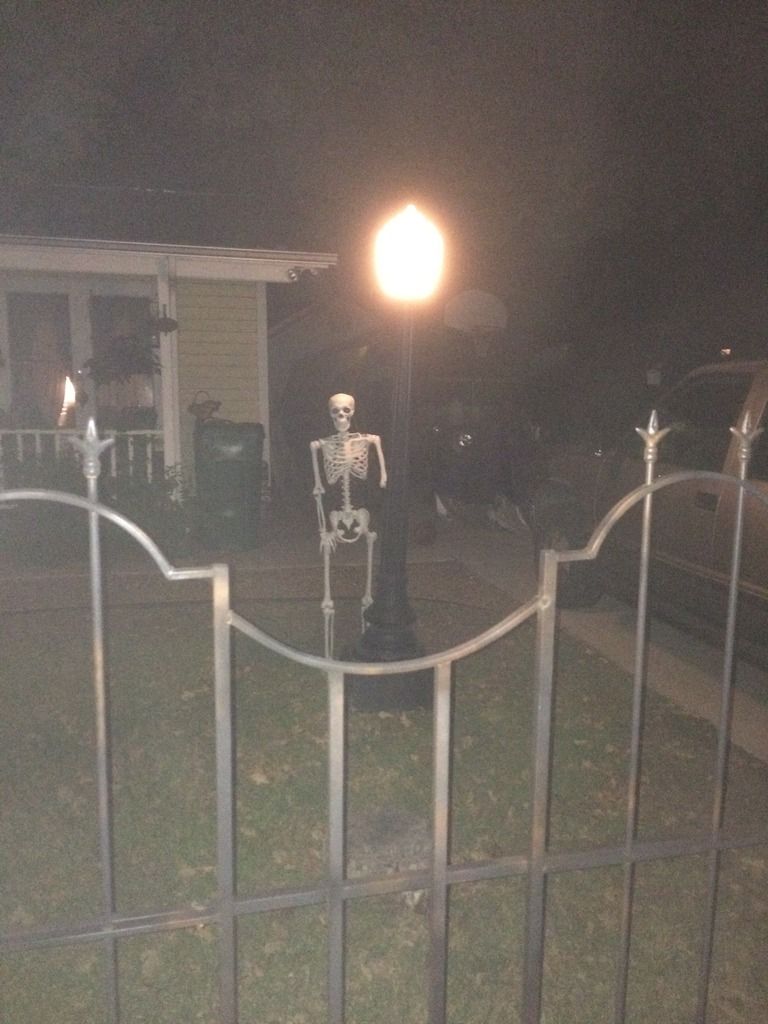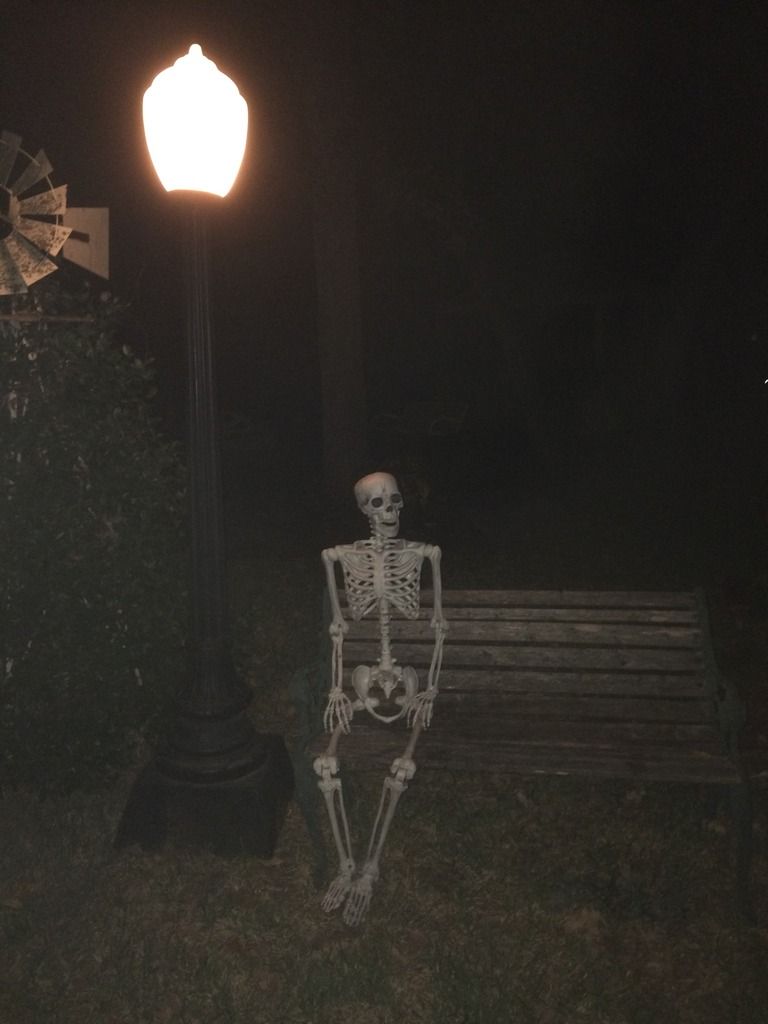 Meet Fred and Ginger! Getting all dressed up in clothes from a rummage store.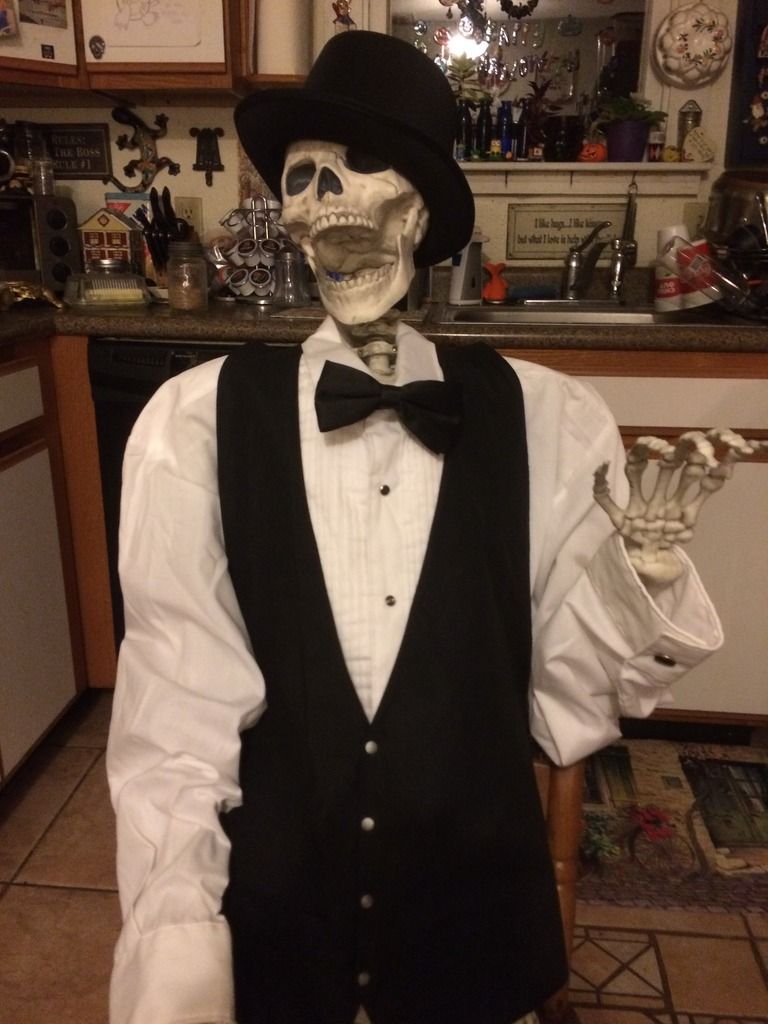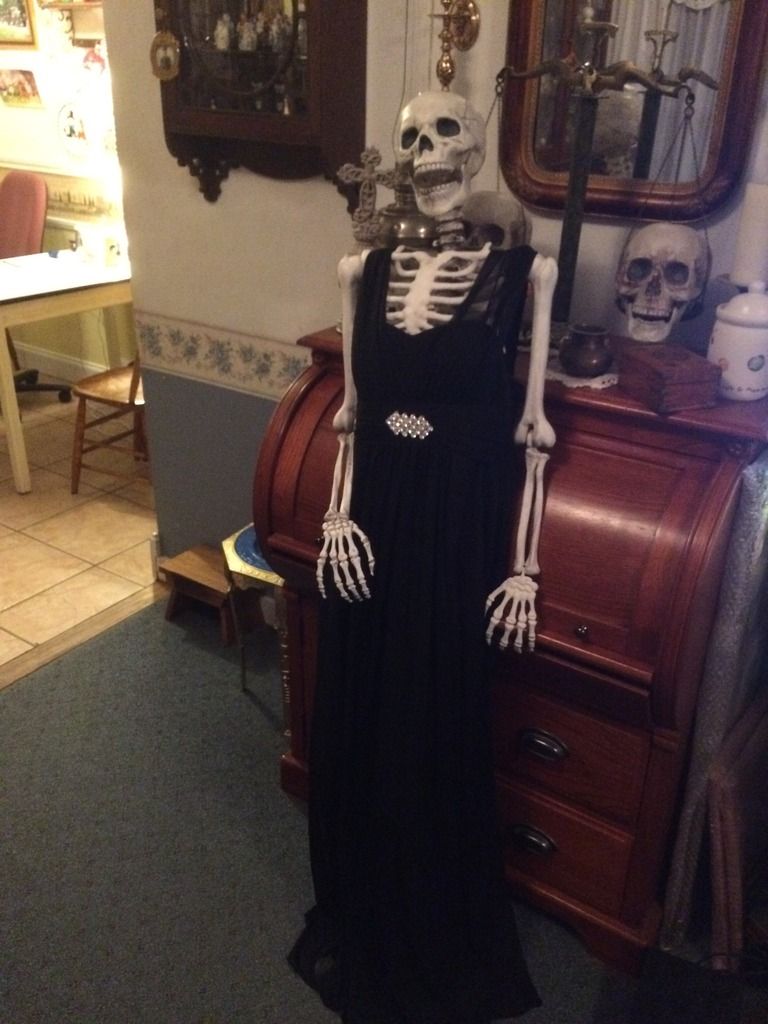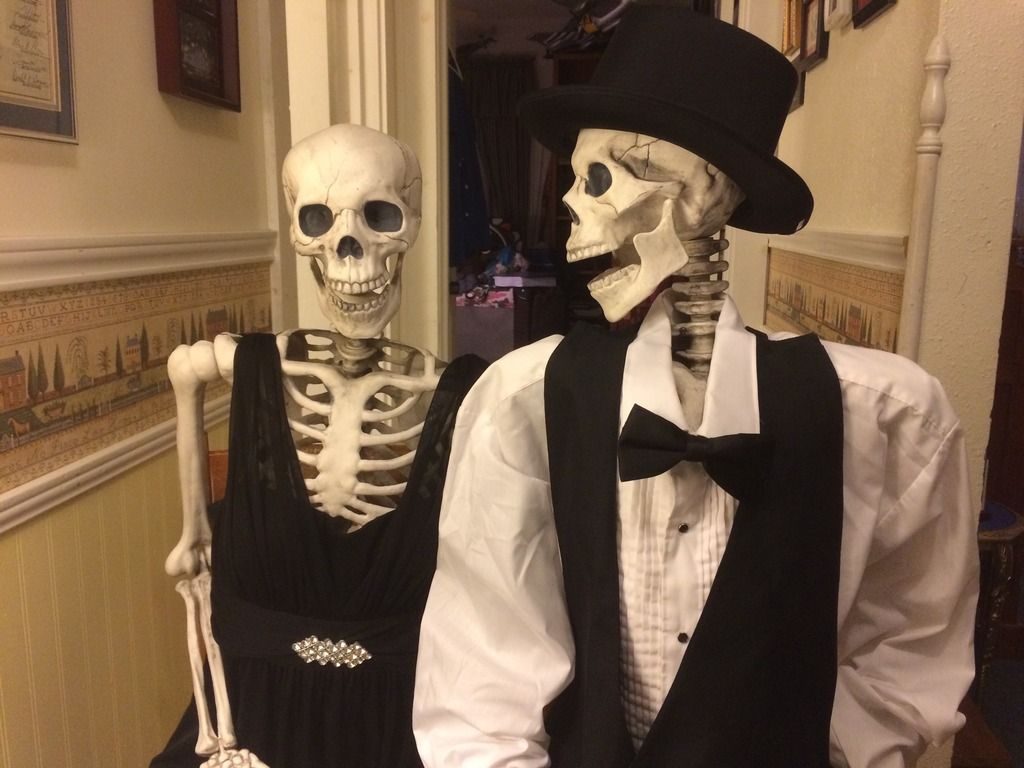 Meet The Grave Digger. The crate he is in is made of cast off lumber as is the wood forming the top of the old cart everything is resting on. All that relatively new wood is then "aged" with a MAPP gas torch.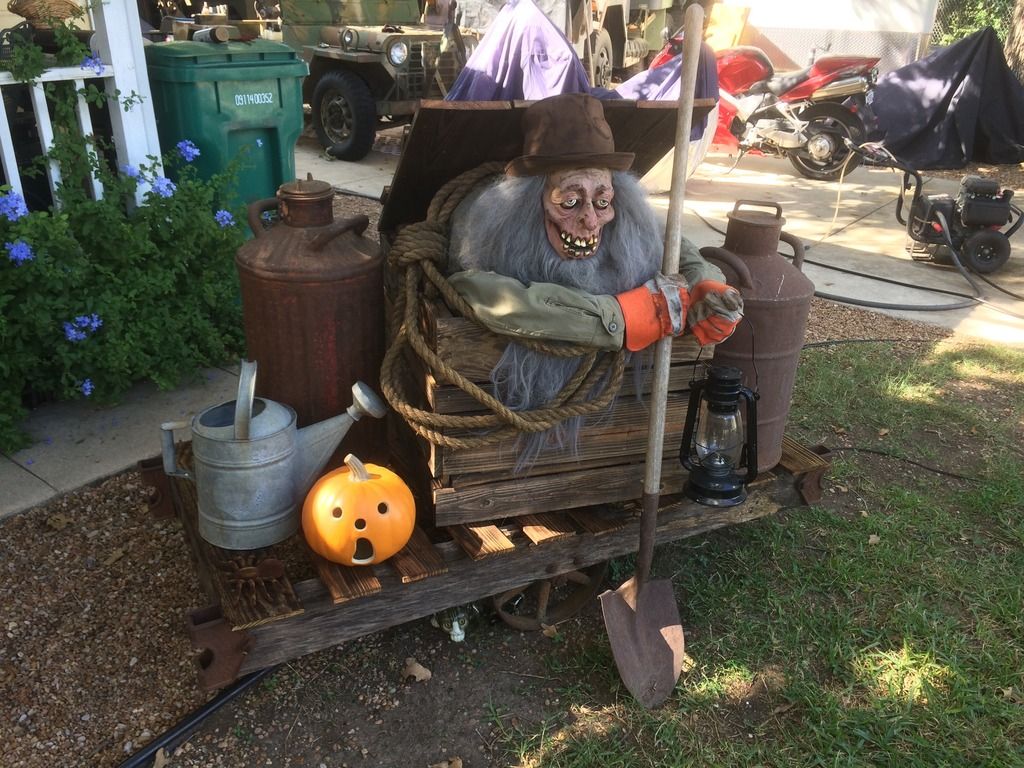 Here are the Bowery Boys trying to wrestle a large barrel onto an antique hand truck.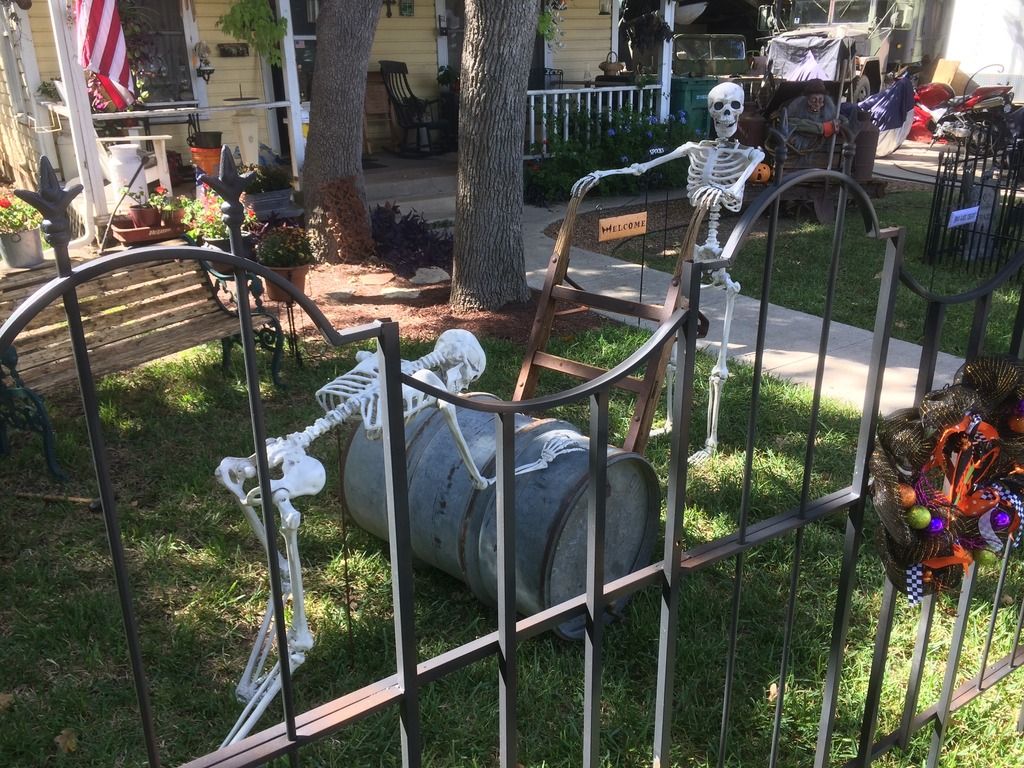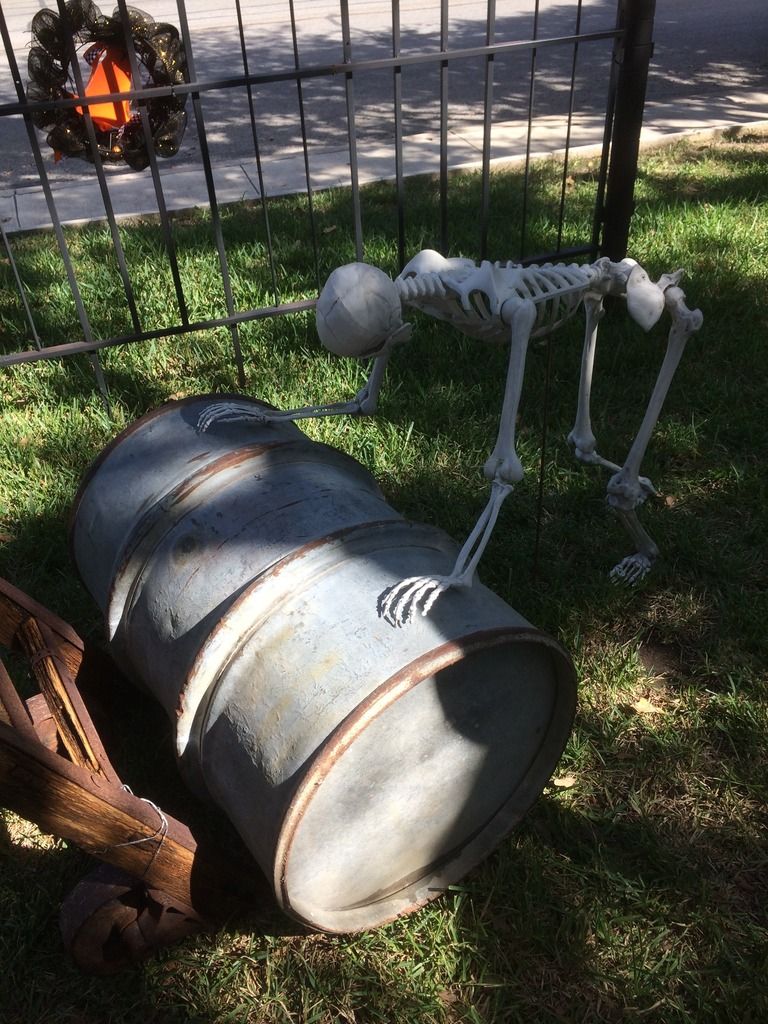 Dead Fred lurks above the front door.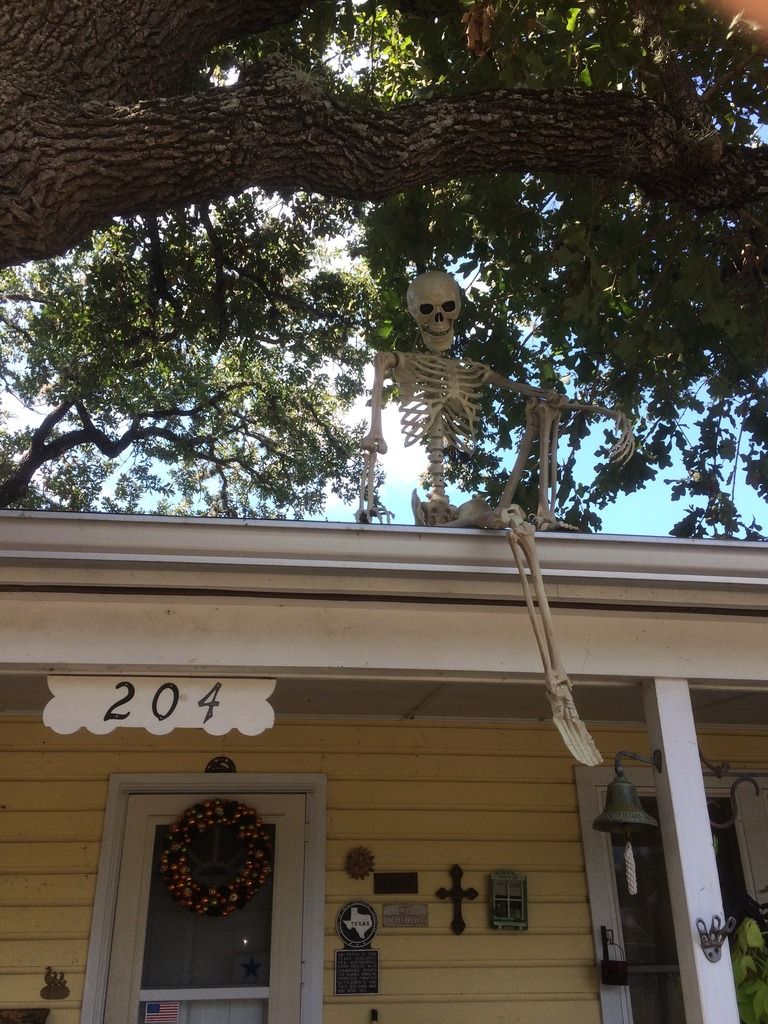 Fred and Ginger make the scene. Looks like they've been boozing it up! (One of my cats has decided to camp out for a while)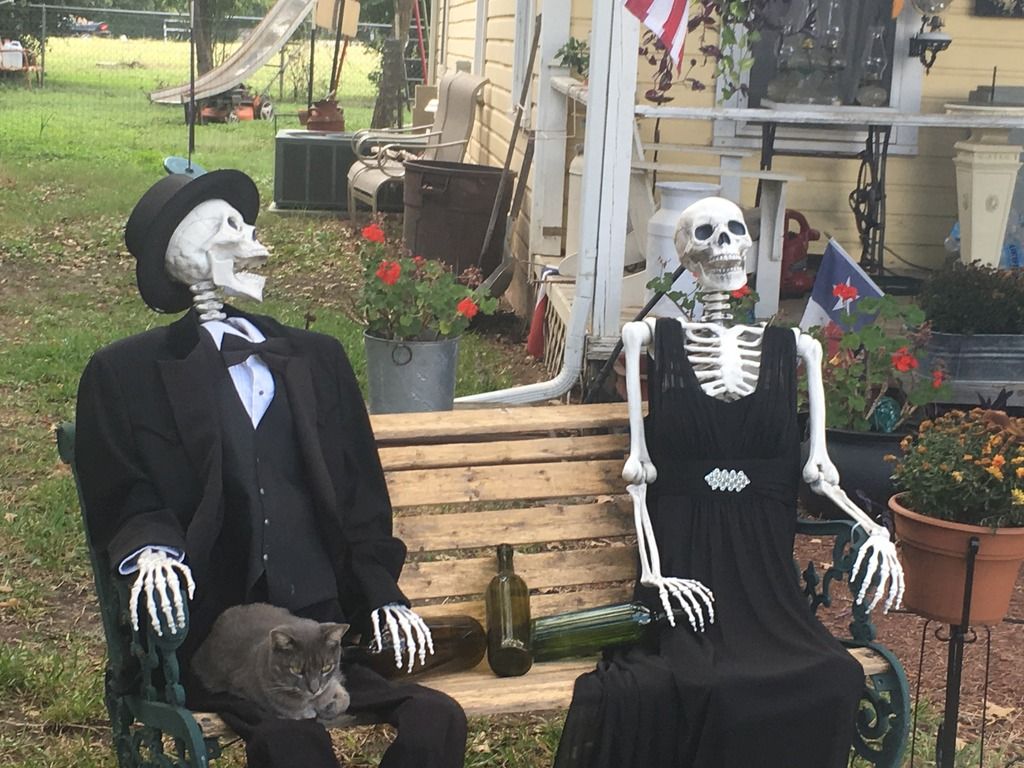 Speaking of cats...here's another playing around in a family grave plot.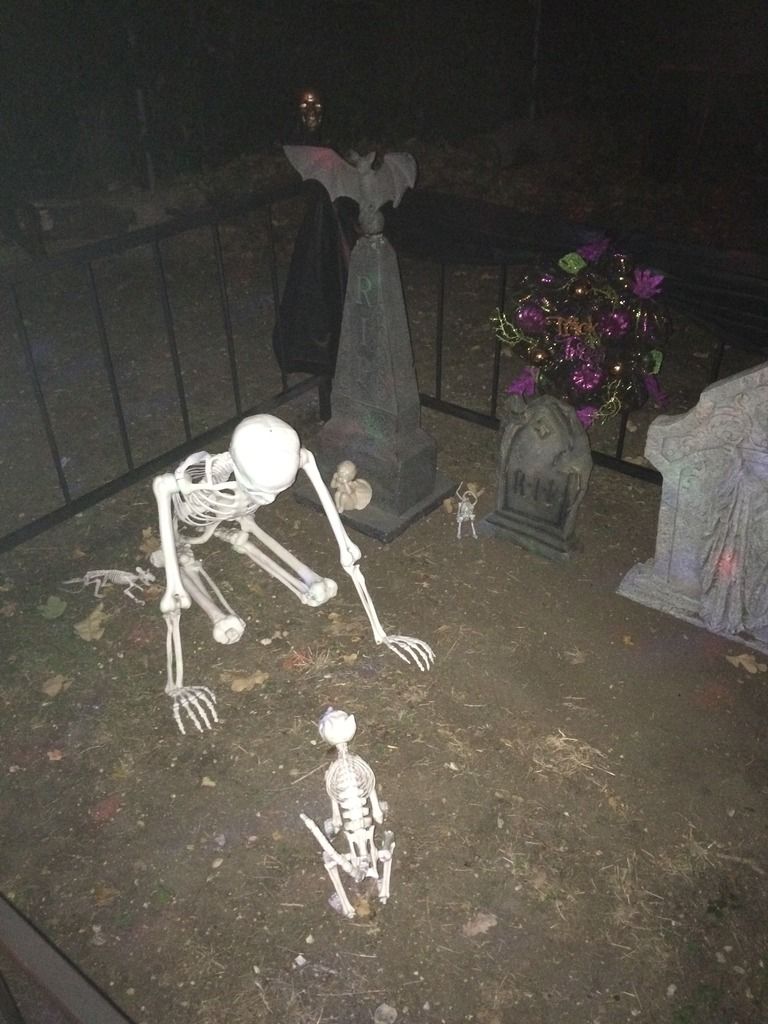 Groundbreaker coming up for a drink.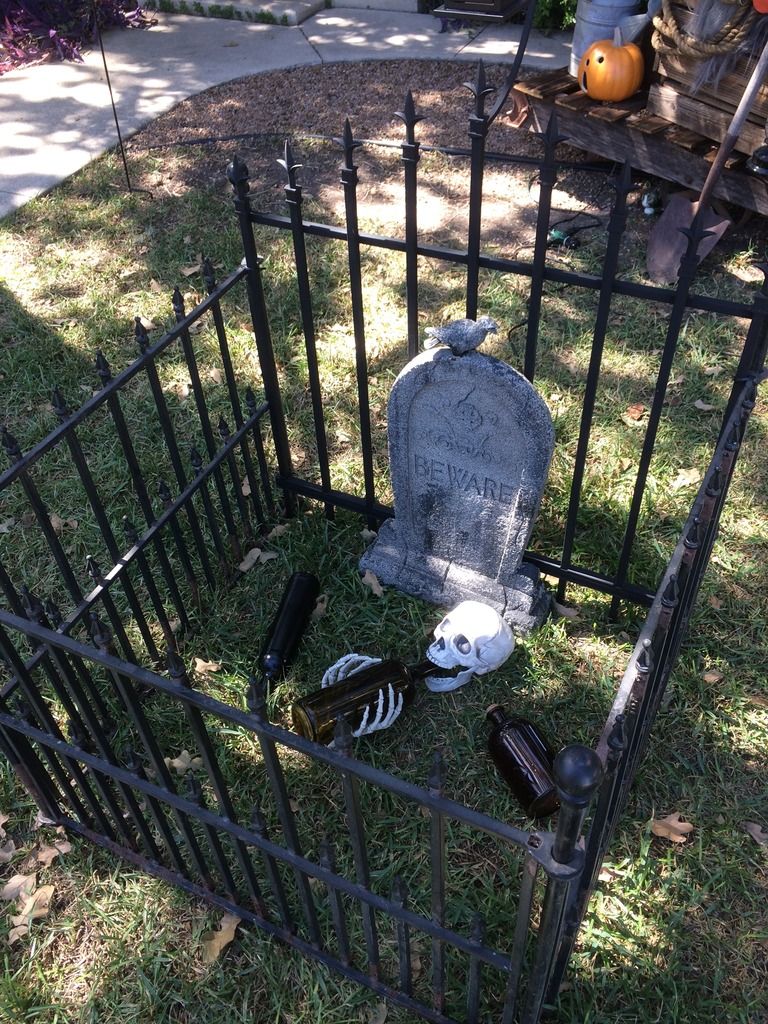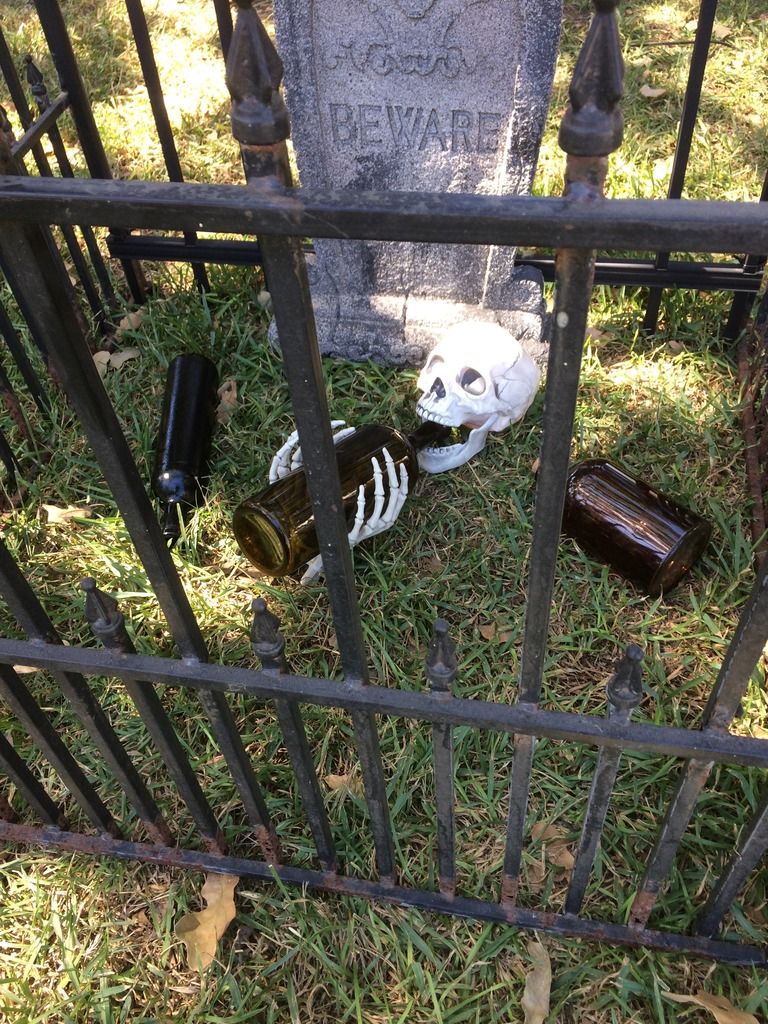 Bringing it all together at night with lighting.