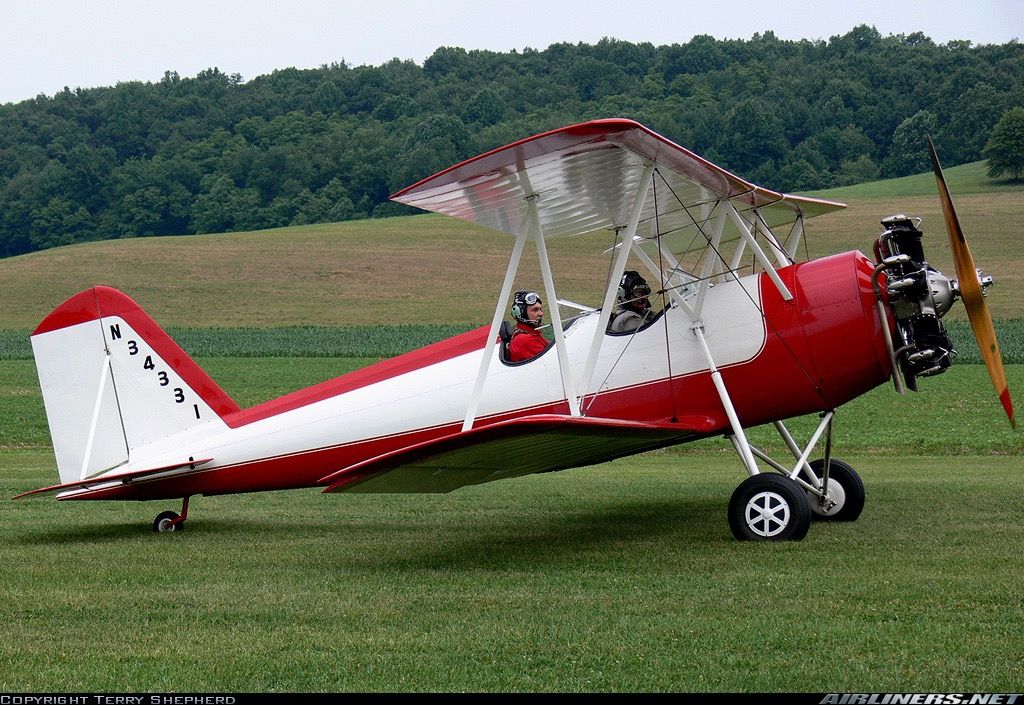 This is a photo of my Dad's 1942 Meyers OTW. OTW was Meyers' attempt to get the government contract for trainers which was awarded to Stearman. The OTW (Out to Win) was a fine and honest airplane but, with a five cylinder Kinner 160 hp radial engine, it was outclassed by the powerful Stearman biplane. Meyers built 104 of these.
Dad purchased this aircraft sometime around 1970 (memory fails me as to the exact date). The aircraft had been used to tow banners. Some time later, Dad cracked it up on a landing on a sod landing strip after accidentally dipping the right wingtip into the corn adjacent to the strip. His attention was momentarily focused on the cars parked along the strip on the left side and the plane was a bit squirrely on landings and take-offs owing to a missing tail-wheel return spring (which we found out about later on the rebuild). So, with the right wingtip in the corn, the plane took a hard right, went up on its nose, rotated once and balanced there for a second before tipping over, upside down.
Dad restored the plane, having new wings made and taking the fuselage down to bare aluminum. As I was quite young and small, it became my job to strip the interior of the fuselage, removing paint from around a bazillion rivets with toothbrushes and toothpicks and a lot of old rags. Despite having a fan to keep the air moving back there, I can say, with some authority, that one can lose quite a few brain cells when locked up in an aluminum tube with Red Devil paint remover. But I came away reasonably intact and the plane came out beautifully. Dad was a Marlboro man and the paint selection relates directly to the colors found on boxes of Marlboro cigarettes. Dad has passed but N34331 carries on with a new owner.